For some time now many tile stores have been offering its clients the service (whether free or not) of creating an interior design project using the type of tile chosen by the client. Now there is also a new service called SanViz allows you to create a design project for your bathroom all by yourself, without any outside help!
SanViz is a terminal that looks similar to an ATM machine and has a special software that, according to its creators, guarantees the ease of use and allows you to create a design project just as easily and quickly as taking money from a cash machine.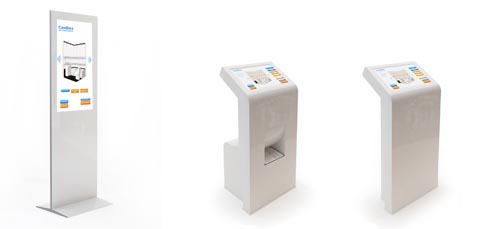 During the first stage you can choose the tile that you like. This is possible using either a photo with a name, or a number of the collection that is shown, for example, at an exhibitor´s booth. By the way, only the creator of SanViz can load different collections into the terminal.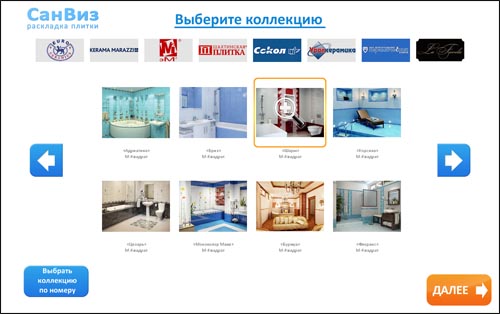 You can then choose the size and form of your bathroom. The program only works with a fixed amount of typical bathroom designs, which is, of course, a shortcoming. However, millions of people that live in typical apartments with standard bathrooms can greatly benifit from this newcomer to the world of tile.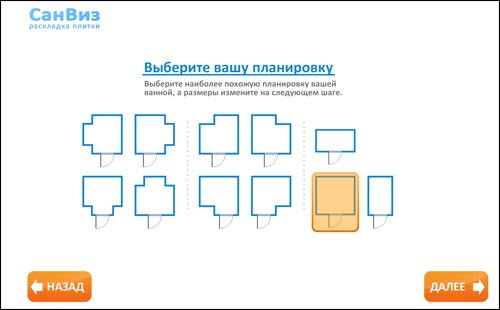 Then you can load in the desired size using the hints that the program utilizes at each step, There is nothing easier!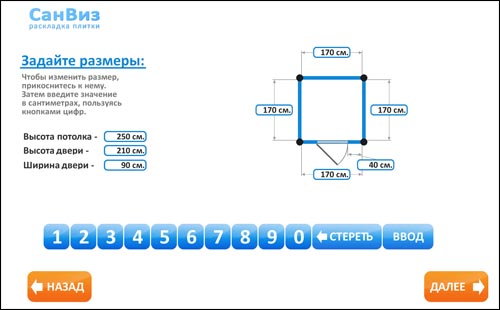 Next step is to arrange the furniture, bathtub, sink and toilet. Would be interesting to know if the program counts the tile that's behind the tub.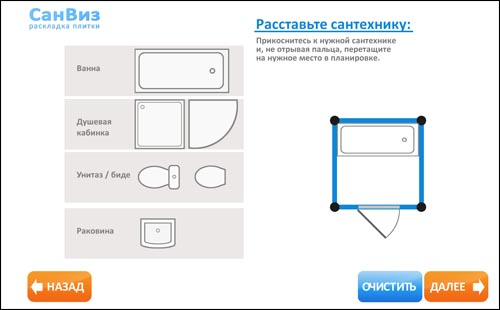 During the following step you can add or delete the decors that you want, but there are no more hints from the program and you have to figure out yourself that in order to make changes, you first need to highlight the desired wall.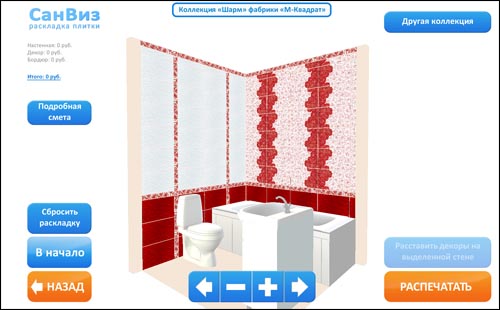 All you have to do is print the results - the design project, outlay and estimate.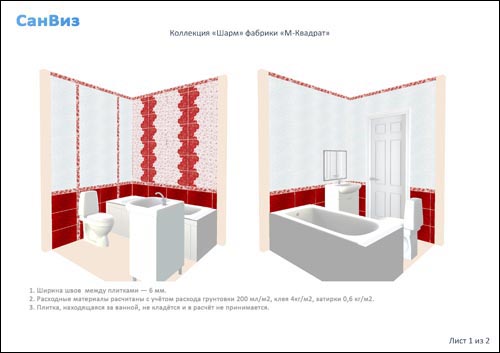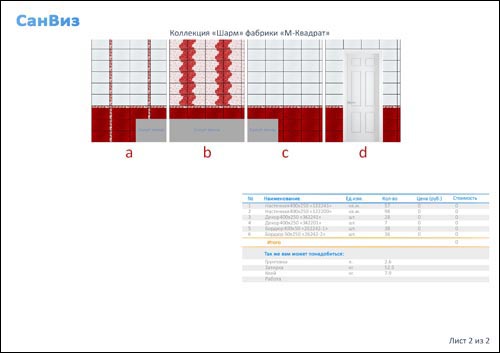 This is what we can say about this service:

- it's a great idea but isn't very simple as far as further use and development
- it's quite a good compromise between simlicity and functionality
- the program has a great interface and helpful hints
- the unusual terminals can attract customers
- the cost of the terminal is quite high - 95 000 roubles
- the service of the terminals is fully tied to its manufacturer, which is not always convenient
Obviously, those people that can afford to go to a tile store of a middle or even high price range tile, where sales managers can give them all the time of day in helping with their tile choice, will not likely be interested in such a machine. At the same time, visitors of construction supermarkets, where one has to spend some time hunting down a sales associate, may find this service quite useful. It is very obvious that SanViz will be more useful for people who think that 'tile is tile' and is divided into beige, blue and green, and not for those who are prepared to wait months for a tile collection from a famous designer.
Considering that this service is optimal for cheaper tile that can always be found in stores' wearhouses, it seems that the potential user of such a terminal is one who will be buying ceramic tile produced by Russian manufacturers. In this case, it would have been more effective if the service was tied not to a store, but to a manufacturer. For example, a customer could create the design project using the manufacturer's website and then choose a dealer from which he can simply pick up the prepared order, or have it delivered to his house.

You can also read our articles on: