The highlights of the second day of the Mosbuild exhibition, Ceramics section, include the award ceremony for the best project competition from the Tile of Spain pavilion, a visit by Slava Zaitsev to the Fiesta Keramika booth, award of a certificate of excellence to the best importer of Italian tile at the Ceramics of Italy booth, and others. Please review our report from the MosBuild April 17th happenings for more details.
At the national pavilion of Italian associaion of ceramic tile manufacturers, there was an award ceremony for the winners of the best booth design competition for Tile of Spain. The competition ended in December of 2012, and today, the winner's project is the actual booth at MosBuild, with a few minor changes.
The winner of the competition is Denis Avanesov from Moscow. The idea behind his "T-Project" is an accent on and inspiration from the first letter of the name of the contest, "Tile Story." It also contains the English letter "V," for Victory. An important challenge of the project was to contrast the stark lines of ceramics with the smooth and flowy background, creating a light frame, which touches the ground in merely a few points.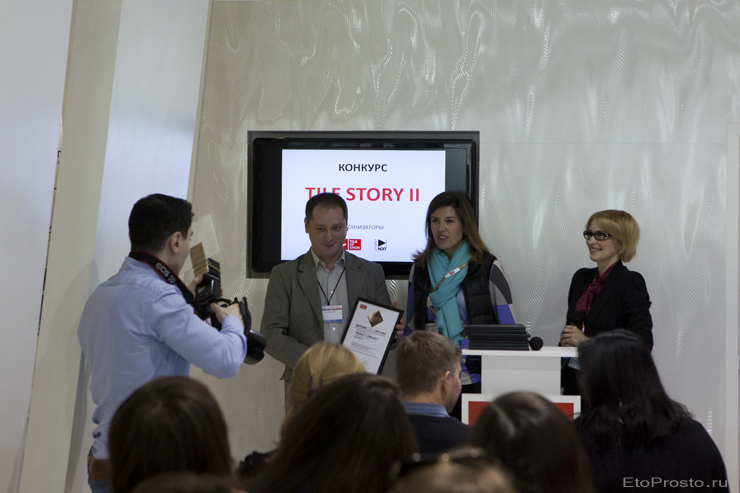 The second place award went to the project "House of Spanish Ceramic," by Aleksey Avdohin, Boris Lee, and Anastasia Makarova from Moscow.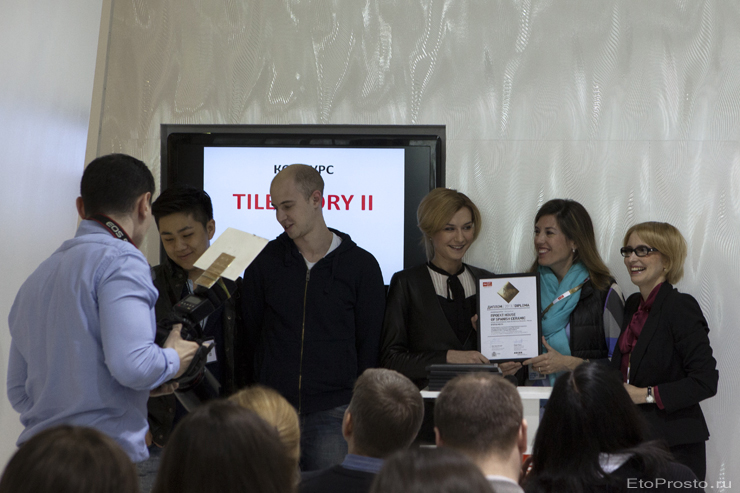 Third place award went to Ivan Fateev for his project, "Refraction."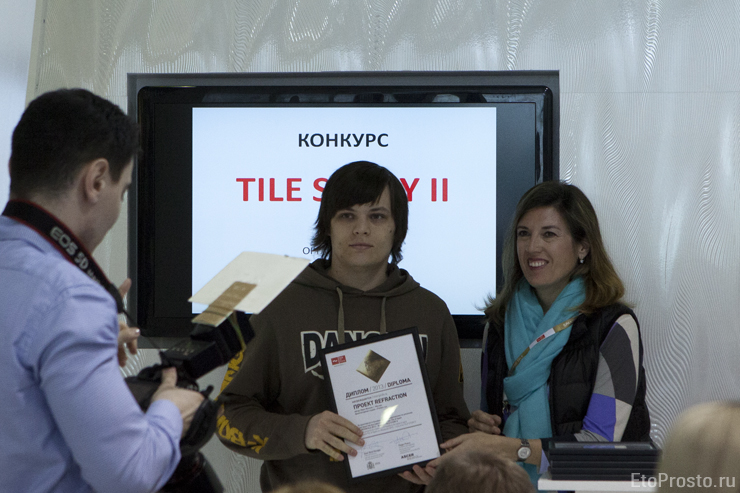 Later, MosBuild was visited by the legendary designer Slava Zaitsev, who presented his first ceramic tile collection at the "Fiesta Keramika" booth. The collection contains two types of ceramic tile, Felicia, and Arcobaleno, both containing diverse color variations. A flower panel was constructed from the tiles, one of which contains Zaitsev's autograph.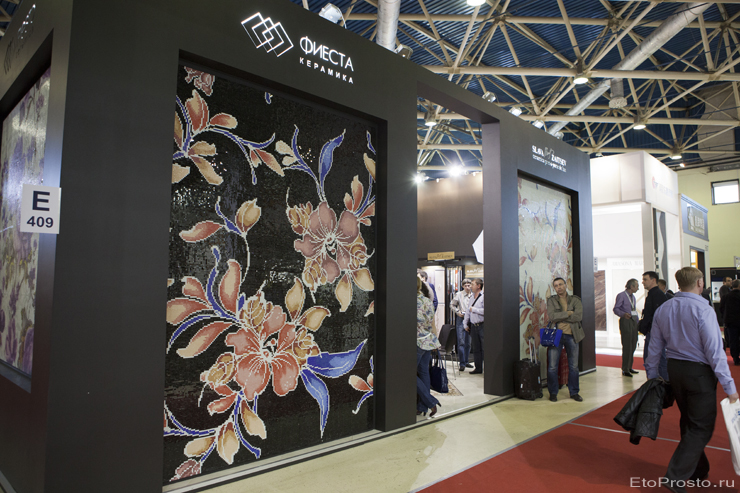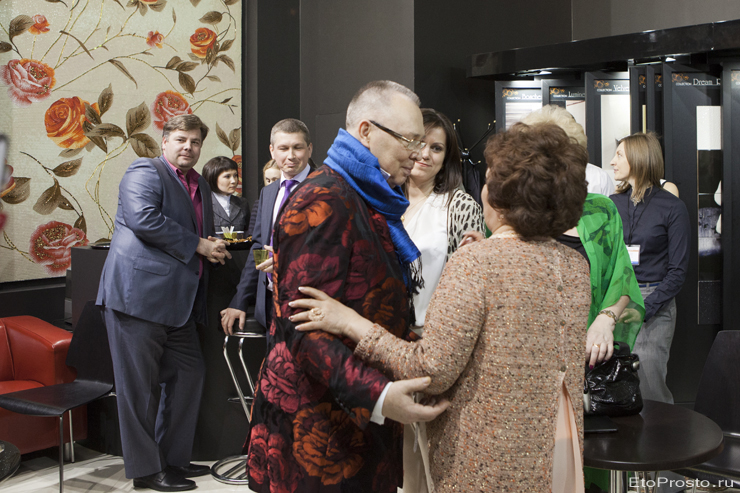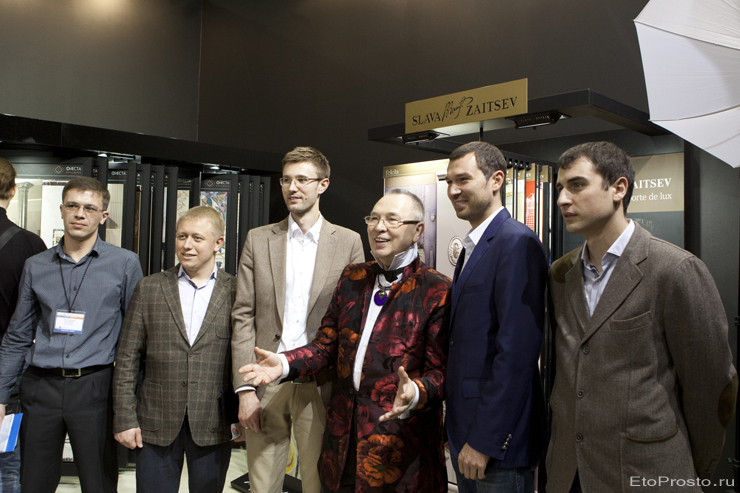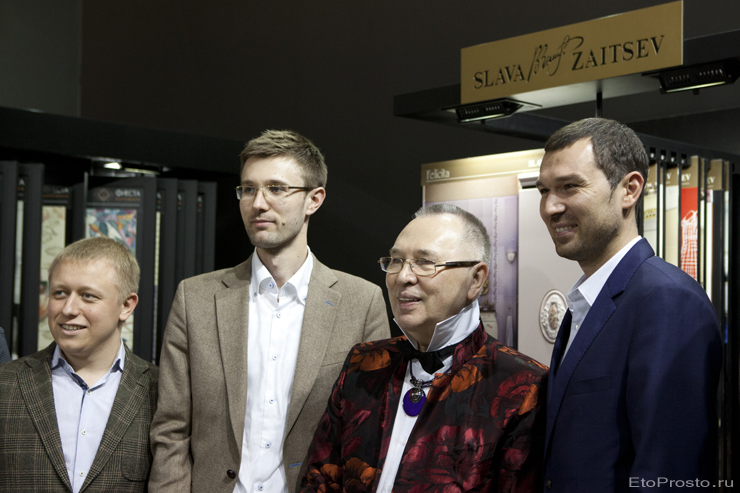 Later in the day, the Italian association of ceramic tile manufacturers booth, "Ceramics of Italy," hosted its traditional 6th annual prize to the best Russian distributor. The prize is meant to highlight a successful Russian partner that had actively and succesfully worked to promote ceramics from and demonstrated extreme loyalty to the Italian manufacturers, as well as their experience and professionalism.
This year the prize went to the Moscow-based compay "Bars," represented by CEO Ismail Ahmetov. The award ceremony was visited by the Italian ambassador to Russia, Antonio Dzanardi Landi.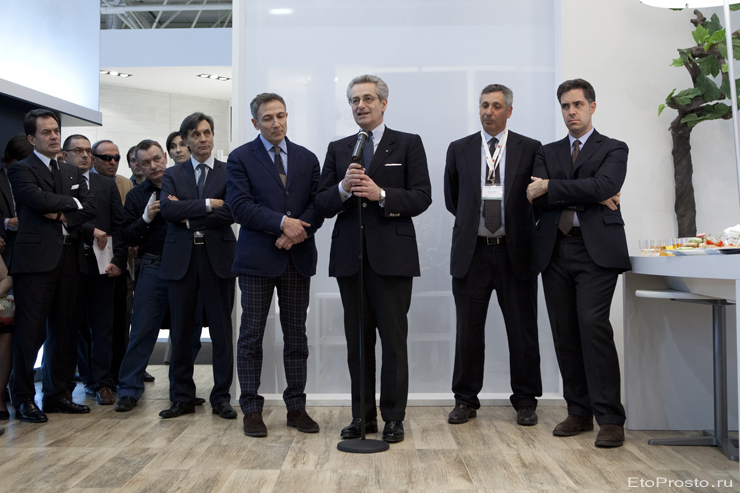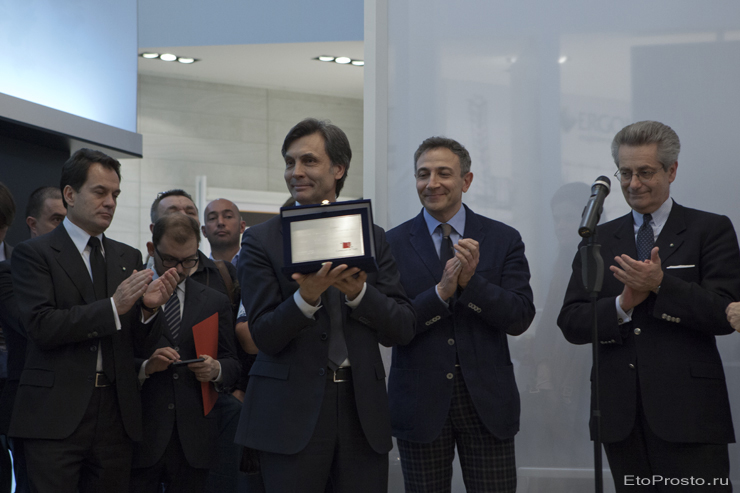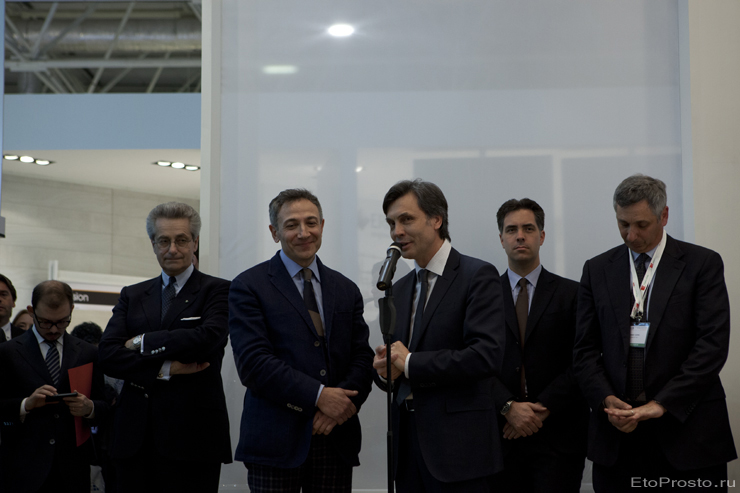 Aside from the main activities at MosBuild, there were many other interesting happenings as well. For example, "Unitile" and "Shahtinskaya Plitka" brands entertained its booth guests (and not only) wtih a Cossack band.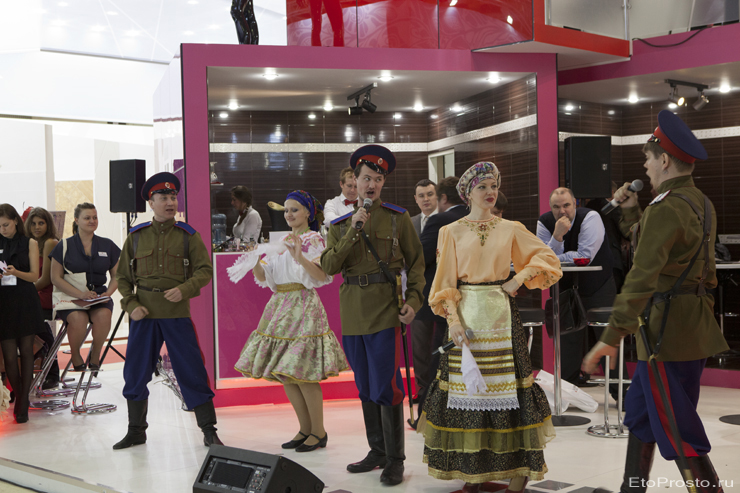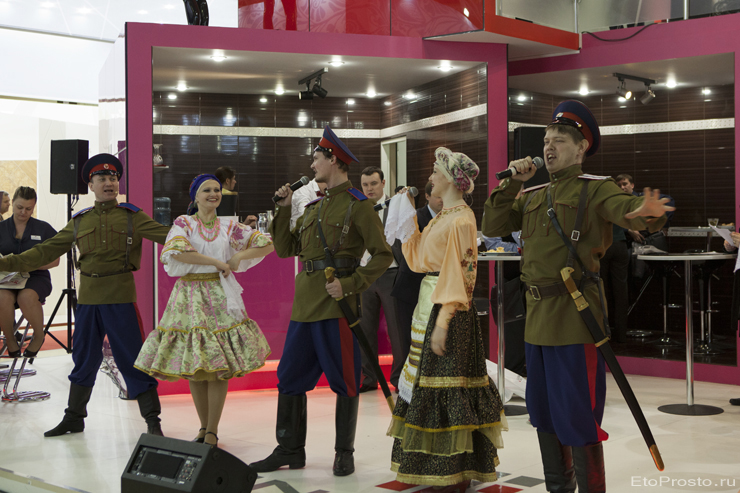 Naturally, aside from specific events, the exhibition contains many booths from Spanish, Italian, Russian, and other manufacturers of ceramic tile. MosBuild is scheduled to run at the expo center for another two days, 18th and 19th of April. We urge you to attend the exhibition, and to follow our reports.
See also our previous report: MosBuild hosted a ceramic tile market conference