The 31st international exhibition dedicated to ceramic tile and bathroom and kitchen equipment - Cevisama 2013 - will open from February 5th to February 8th in the Valencian exhibit center Feria Valencia.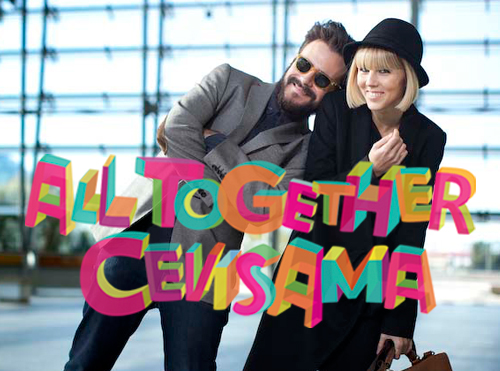 Last year, 780 companies took part in the exhibition, 235 of which, or 30%, were companies from 140 different countries. The total amount of visitors was 71 540, including 12 880 international visitors, the number of which grows each year. Comparing to 2011, the proportion of international visitors at Cavisama was up 14%.
Tile of Spain, which is a collective brand of Spanish ceramic tile manufacturers, is preparing quite a massive exposition that will present novelties from such famous companies as Aparici, Ceracasa, Gayafores, Grespania, Keraben, Natucer, Pamesa, Peronda, Saloni, Venus, Vives and many others. You can get complete information about participating Spanish manufacturers from the Spanish Ceramic Tile Manufacturers' Association booth (N 2 - Dist - Stand 24).
Though professionals in the field have already gotten used to the size of Tile of Spain exposition, the look of the Spanish part of Cevisama will surprise them with new bright designs and colors. In fact, a new image of Tile of Spain will be presented at the exhibition and will denote the originality of Spanish ceramic tile and the capabilities of its manufacturers to keep up to date.
Tile of Spain logo will change as well. The organization decided to stay with only one color - bright red - that is often associated with Spain. All the inscriptions are made in white and combined with laconic forms make the new image memorable and stylish. The logo consists of two squares, on one of which you can see the inscription - Tile of Spain, and on the other the tilde from the Spanish letter ñ, which is considered to be the symbol of the Spanish language and culture.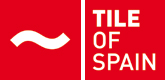 You can say that the bent tilde symbolizes the flexibility of modern Spanish tile, it's capability to adapt well to any technological requirements and artistic designs. By the way, this season many Spanish manufacturers are offering tile that is curved. Such 3D tile allows to create an unforgettable effect of three dimensional constructions.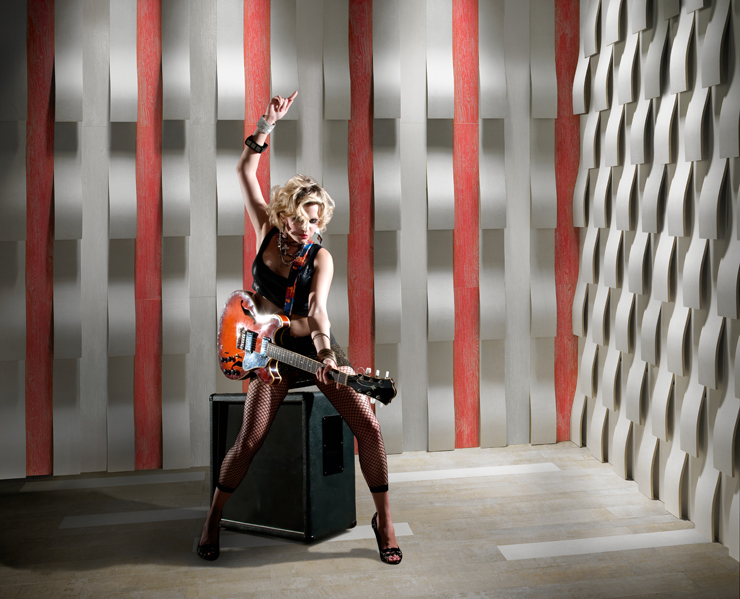 This year, Cevisama has a very rich program: with the support of the UNEX association a business secion - Contract Business Area - will be organized that will help strengthen international ties of manufacturers and clients. Many influential designers, architects and large projects' developers, represent high potential sales markets (largely from Latin America), are invited to make an appearance at Contract Business Area.
You can aquire useful contacts here, share professional experience and take part in lectures, conferences, master-classes and other interesting events. Trans/hitos - an exposition that is organized by the Department of design and architecture of the Technological Institute of Ceramics (ALICER) - will open its doors to visitors for the ninth time. This year, the exposition will be set up under the slogan "Geometries" ("Geometrías").
Three installations will demonstrate the architectural possibilities of ceramics. Two cupola buildings will notify visitors of the results of the 11th international contest "Ceramics in Architecture and Interior Design" (Premios Cerámica de Arquitectura e Interiorismo), which is set up by ASCER together with Tile of Spain, as well as Expocátedra projects that were designed by students of the Spanish ceramics field.
The third, a ring-shaped instalation, looks like a fragment of the Innovation for Childhood building (Innovación para la Infancia) that is located at the Technological Park of Valencia. This cylindrical building consits of straight and curved ceramic 45x13 cm fragments that demonstrate the abilities of ceramic tile to take different geometrical forms.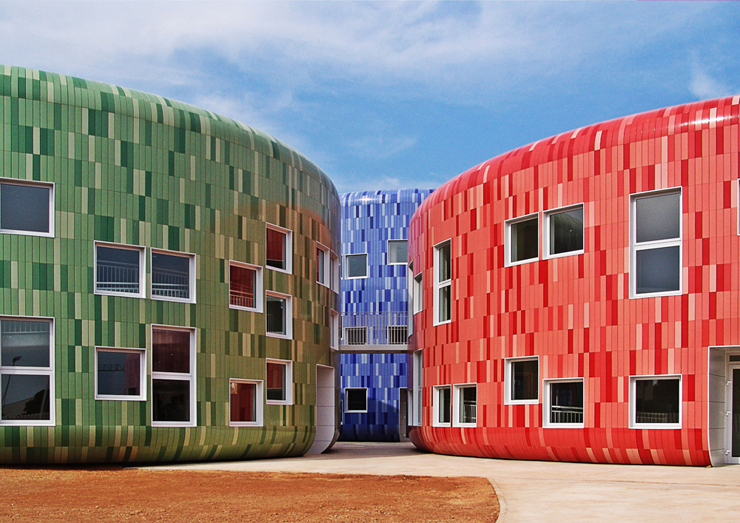 You can find out more about all Cevisama events and get to know the main indeces and perspectives of the field on February 6th, at the traditional press-conference that will be covered by the leading international mass media channels dedicated to architecture and interior design. The conference is organized by ASCER and Tile of Spain and will end with an award ceremony of the winners of the 11th international contest "Ceramics in architecture and interior design".
You can read our short review about the exhibition in our article on Cevisama 2013