Susanna Brandolino and Paula Juchem created author sketches for Italian factory Senio, that served as a basis for the new Tiles Design series production. Paula created a set of multi-colored decors, that was inspired by the famous British undergroud - often called the tube. At times these decors remind us of pieces of transit lines, and, as part of the word play, some elements are represented in the form of tubes. The pieces form a charming puzzle that, together with 10x10 multi-colored tiles, form a very cheerful and bright exterior.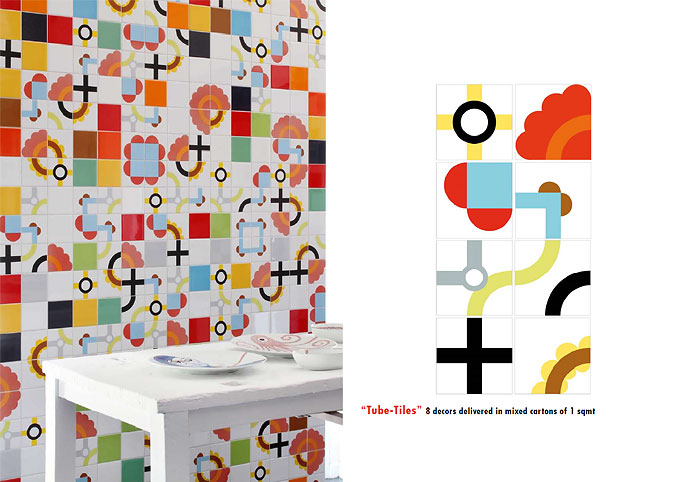 TUBES. The set includes 8 tiles of various designs.
Another set includes 8 amuzing characters, each of which is busy with simple everyday tasks. This tile is made for the bathrooms with author's design.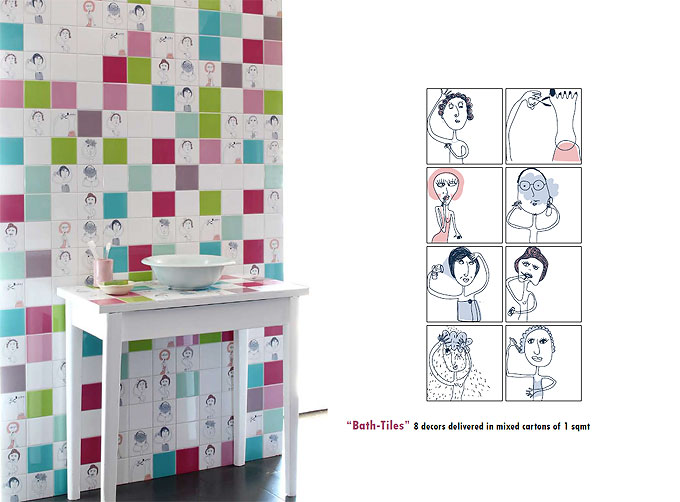 Bath Tiles. The set includes 8 tiles with different images

Susanna Brandolino is a creative director of SHOP SAMAN. She worked with African elements using PopArt style. Her work mimics traditional African fabrics made in the wax seal style. This tile is used for walls and, just like fabric, it criss-crosses the surface. The collection includes two themes - fish and eyes. Many cultures think of fish as a symbol of abundance and something that brings good fortune. The pattern that includes fish is based on the classical theme of fabric weaving in the famous Indian Madras.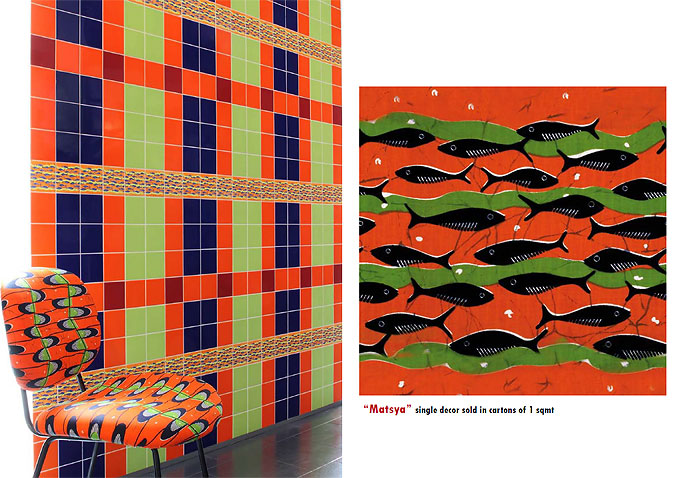 MATSYA. Decor with fish. Matsya - is "fish" in Sanskrit.

The image of an eye is essential in culture and mythology of many countries. The eye is used as a symbol in the works of PopArt artists quite often. Eye decors were created by Susanna as the material for an imaginary exotic royal room in PopArt style.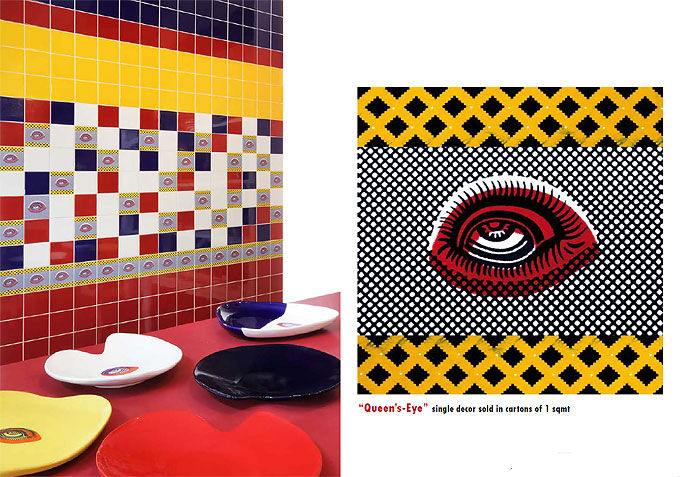 Queen's Eye - decor with a big eye

Tile is available in the 10х10 cm format and is also combined with multi-colored monochromatic tile from Senio factory.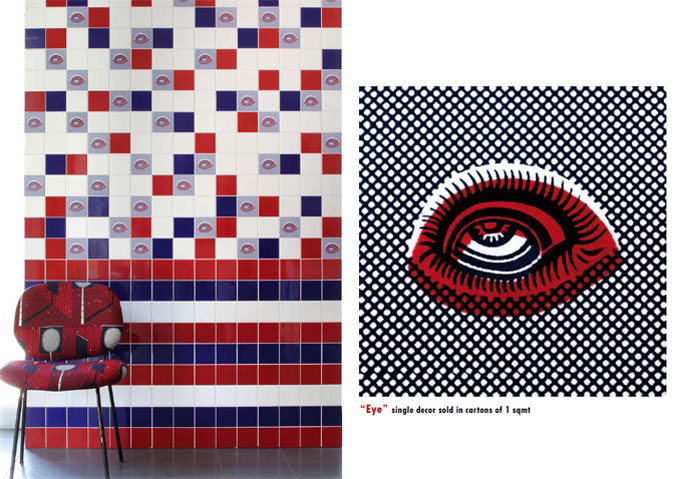 EYE - design with an eye
Просмотров:
1396
|
Автор:
Cредняя оценка:
4.67
|
Всего голосов:
3
|