The Italian tile manufacturer Atlas Concorde has released a new large-size tile collection that imitates natural stone and is designated for spacious bathrooms, including those of executive character, such as at hotels, business centers and spas.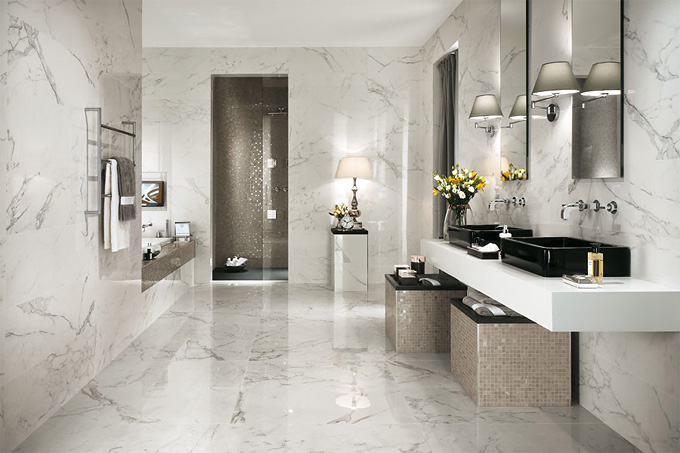 The collection was created using digital printing, so the pattern of stone is reproduced very well.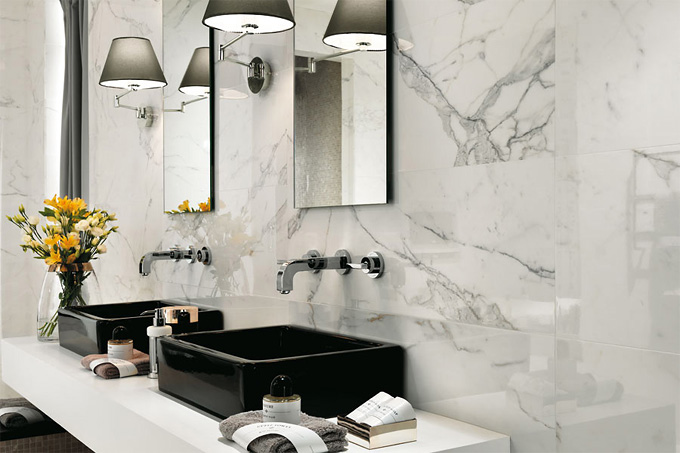 The Marvel collection comes in 6 shades of tile sized 30,5х91,5: Marvel Bronze luxury, Marvel Beige mystery, Marvel Champagne onyx, Marvel Silver dream, Marvel Moon onyx and Marvel Calacatta extra.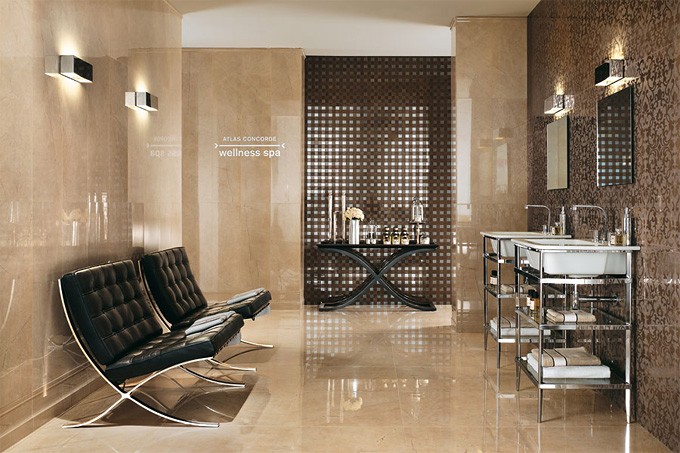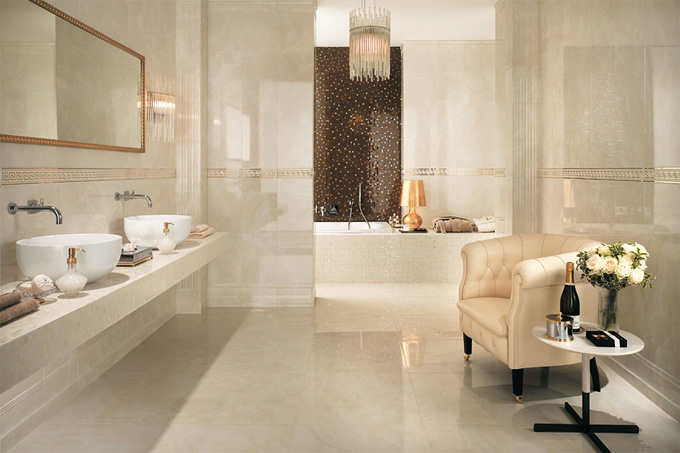 For those who prefers smaller tile, the factory has released a size that is 30.5x56 cm.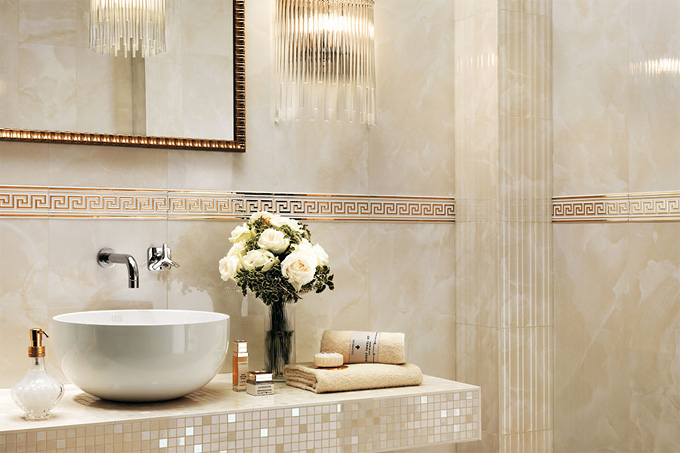 In addition to background tile, the collection has a lot of mosaic: regular and 3 dimensional.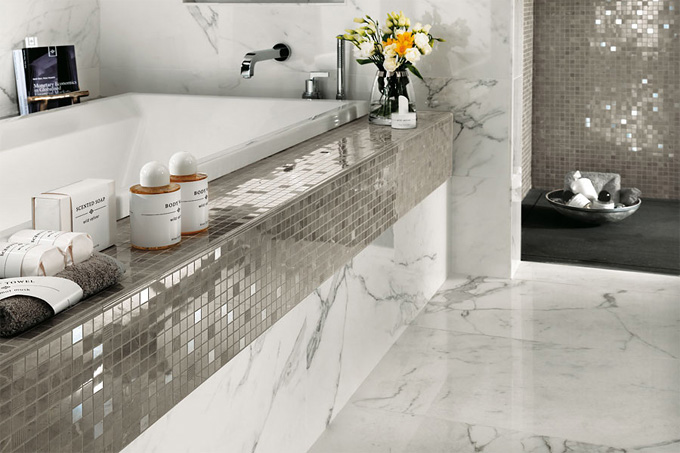 3D mosaic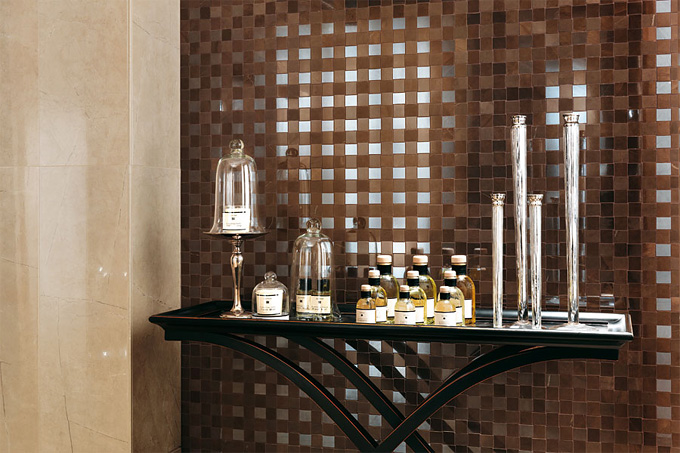 Baroque decor of bronze and beige colors are produced specifically for those, who love everything beautiful.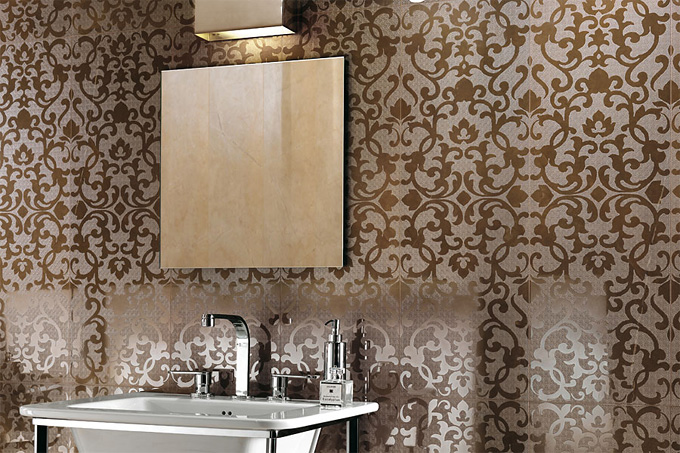 For those who prefer a strickter design: decoration lines with shiny stripes.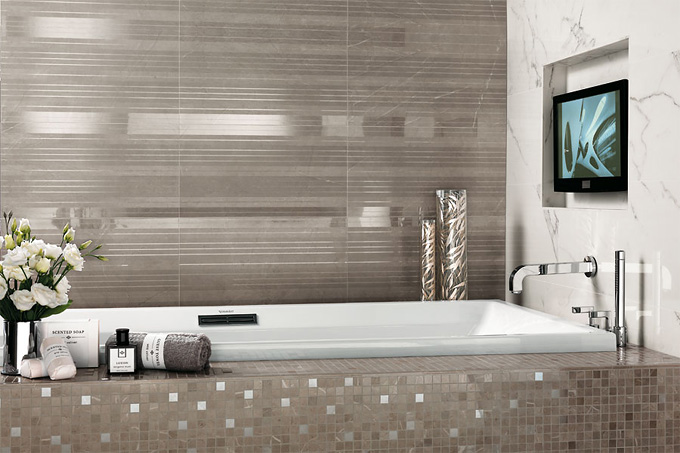 The tile surface is shiny and its sides are rectified for seamless installation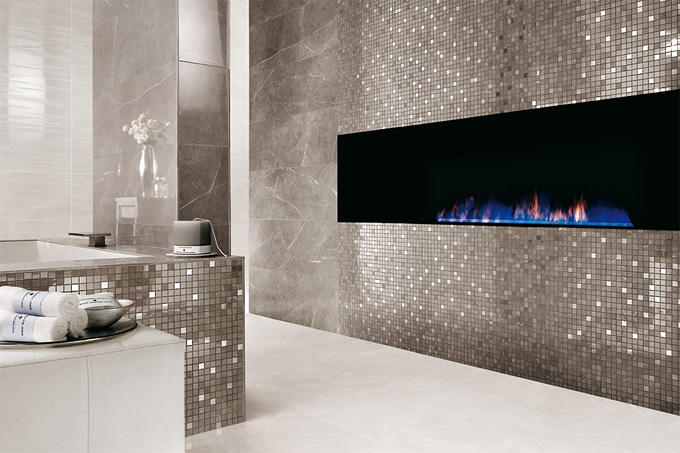 The factory also produces a Marvel floor collection, so any interior will look harmoneously.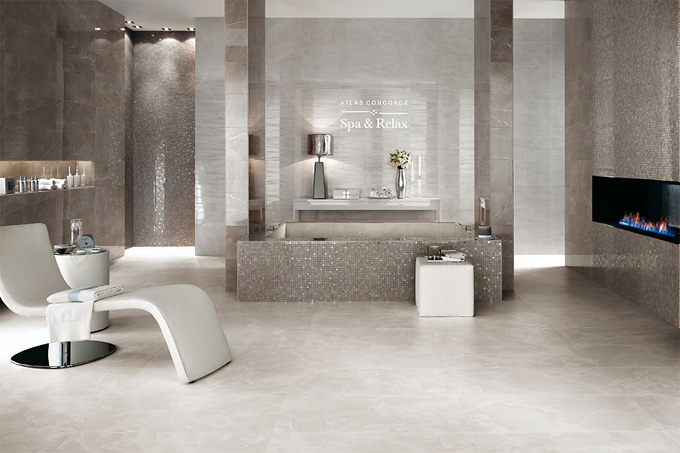 If you wish, you can use imitation wood tile for the floor. In this case it is the Etic collection.