Italian factory Tagina has created a new imitation wood collection that is made of stoneware with the use of digital printing. For the finished product to look like true wood, the factory photographed several tree species in a very high resolution, chose the 20 that seemed the most interesting and printed them on the surface of stoneware.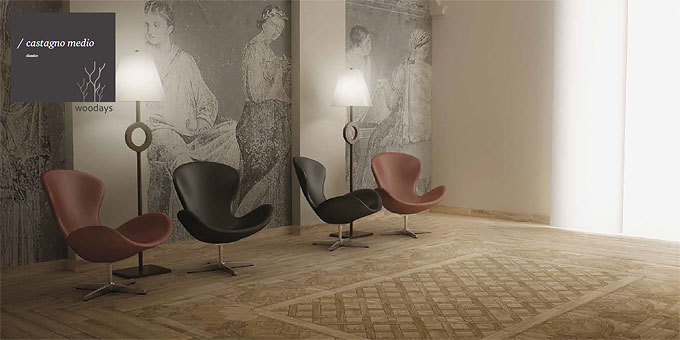 Castagno Medio
This collection emphasizes decors; for example, there are several 'rug' panels that can be installed in the center of the room for decoration. The factory's designers say that they tried to repeat the environment of Versailles.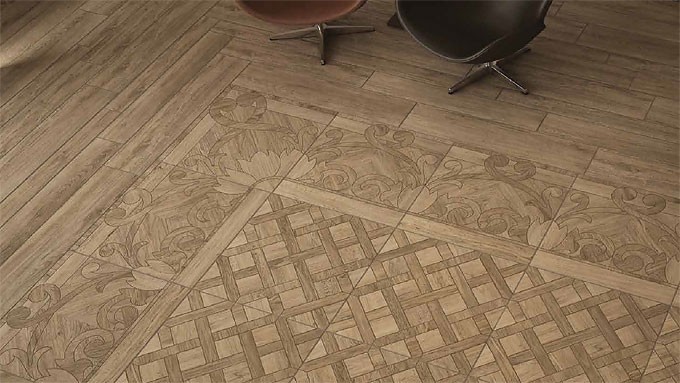 The collection has 7 sizes, 4 with regular sides that come in sizes of 61x92 cm, 20x92 cm, 15x92 cm, 10x92 cm, and 3 with rectified sides (cut in a 90 degree angle): 20x90 cm, 15x90 cm, 10x90 cm. Additionally, there are 3 types of mosaic, baseboards and steps and 2 types of panels.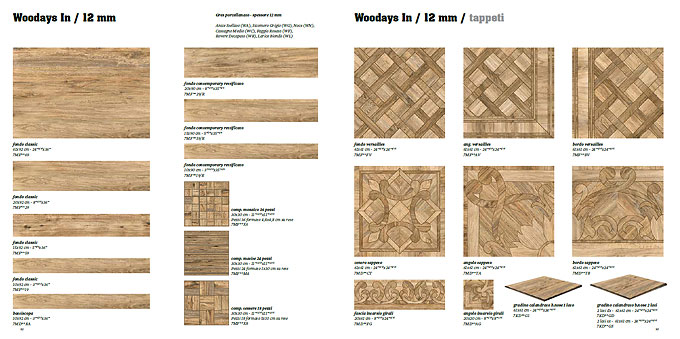 The Woody collection comes in seven colors: larice biondo, castagne medio, sicomoro grigio, anice stellato, noceб faggio rosato and rovere decapoto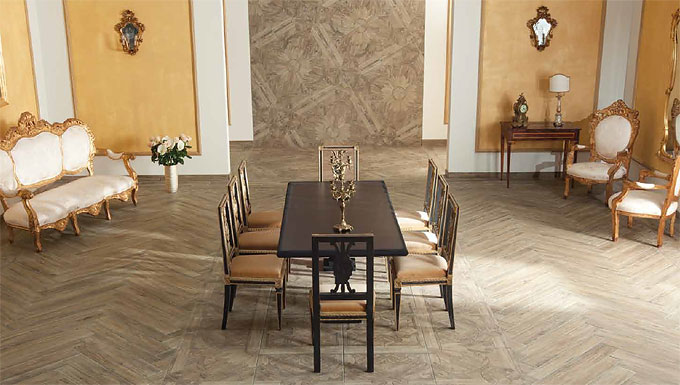 The tile thickness is 12 mm.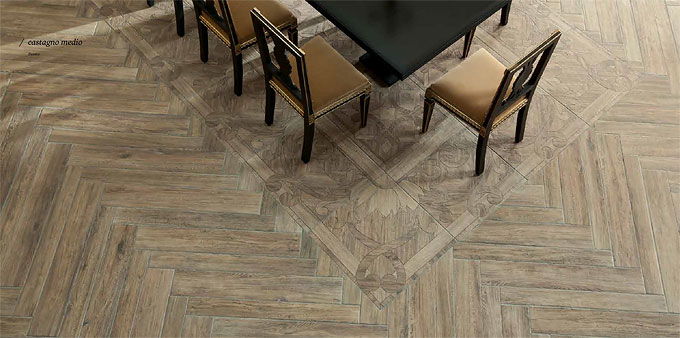 Besides 'rugs' you can also use insertions in the middle of the floor.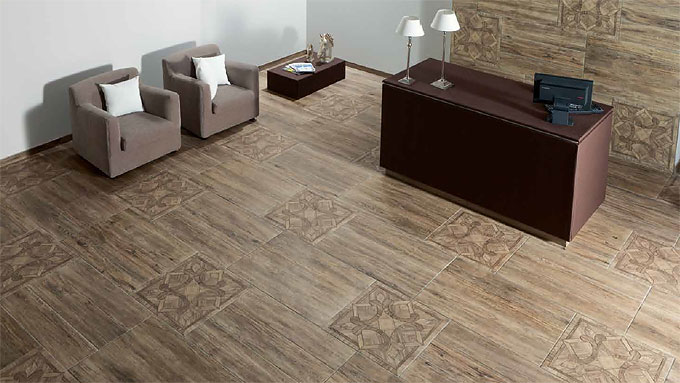 This tile will be quite suitable for a classic interior.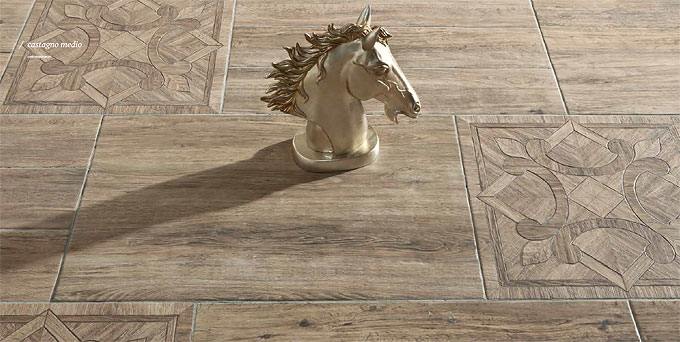 The color most emphasized by the manufacturer is castagno medio, though you shouldn't forget about the other 6.
Faggio rosato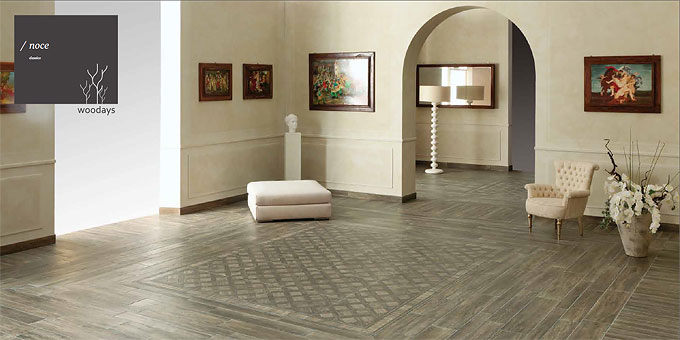 Noce
Larice biondo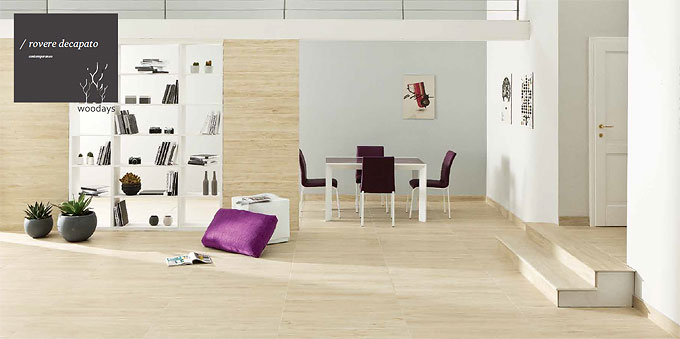 Rovere decapato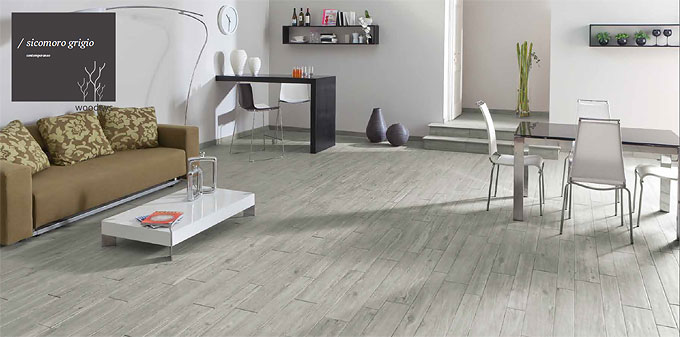 Sicomoro grigio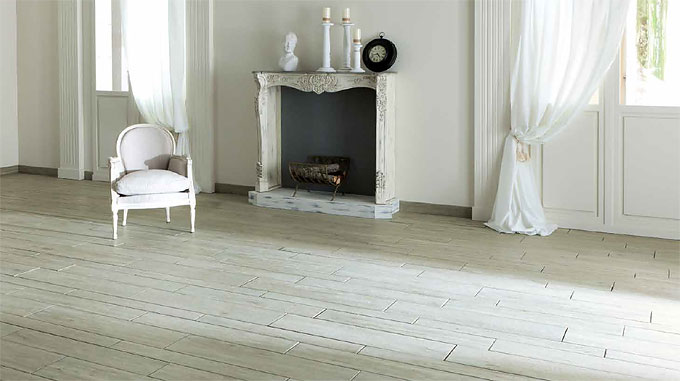 Anice stellato