On March 14th, at 7 pm at the ballroom of the "Hyatt Regency Yekatirenburg," (located at Borisa Yel'tsina St., 8, floor 2, Yekatirenburg), a seminar was held for architects and interior designers. The title of the seminar was, "Ceramics in architecture and interior design - Innovation, Technology, Variety."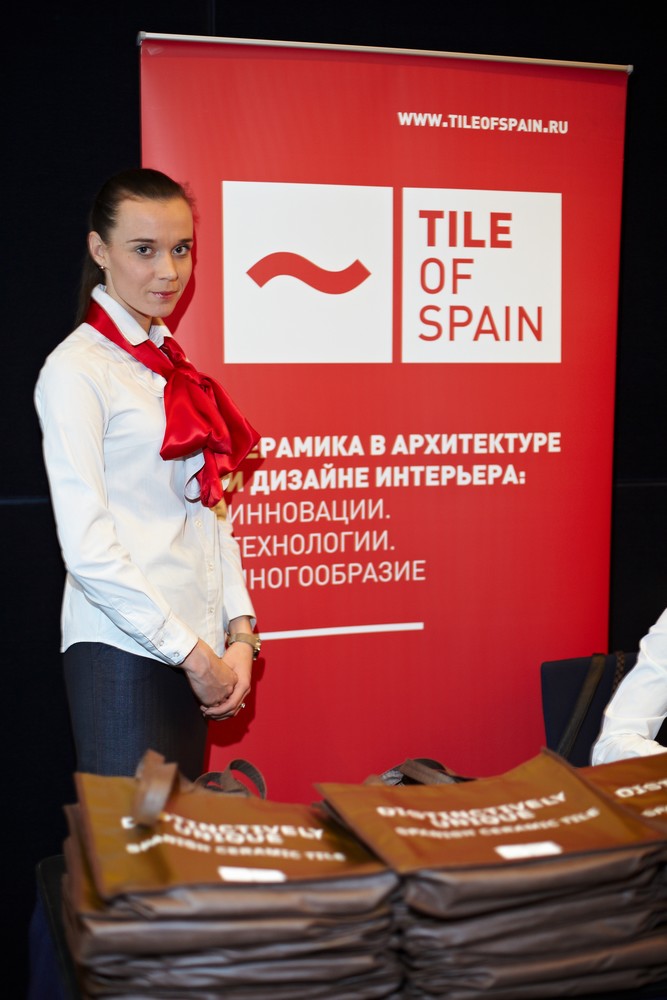 The seminar organizers were the Spanish Institute for Exports (ICEX), The Spanish Association of Ceramic Tile Manufacturers (ASCER), and the Commerce Department of the Spanish Embassy in Moscow. Since 2008, the commerce and trade department of the Spanish embassy in the Russian Federation regularly organizes seminars for architects and designers in large Russian cities. Up until now, such events have been held in many cities, including Moscow, St. Petersburg, Rostov-on-Don, Chelyabinsk, Krasnodar, Novosibirsk, Samara, Irkutsk, Krasnoyarsk, Sochi, and Kaliningrad.
The goal of such events is to introduce Russian professionals with the offers of the leading Spanish cramic tile manufacturers, as well as to exchange information, share epxeriences, and discuss potential partnerships. The seminars have proven their worth and demand in non-central regions of the country. At Yekaterinburg, for example, the seminar was held for a second time. The main topics of discussions were the latest trends in architecture and design, as well as the potential growth and development of the ceramic industry.
С презентациями новых коллекций выступили представители ведущих испанских фабрик-производителей керамической плитки: Azulev, Colorker, Grespania, Keraben, Pamesa, Peronda, Plaza, Saloni, Vives. Испанские и российские специалисты поделились планами развития и обсудили варианты дальнейшего сотрудничества. Специальная мини-экспозиция позволила наглядно познакомиться с керамическими новинками и получить подробную информацию из первых рук, непосредственно от представителей испанских фабрик.
New collections were presented by representatives of the leading Spanish ceramic tile manufacturers, including Azulev, Colorker, Grespania, Keraben, Pamesa, Pronda, Plaza, Saloni, and Vives. Spanish and Russian professionals discussed growth plans and potential for further partnerships. A special mini-expo was held after the seminar, which allowed the participants to get information about ceramic market novelties directly from the representatives of the Spanish companies.
See also:
Tile of Spain. Spanish tile at the MosBuild Exposition April 16-19
Tile of Spain seminar notes for architects and designers of Chelyabinsk