The Italian Ceramic Tile Manufacturers' Association - Ceramics of Italy - which promotes Italian tile all over the world, will take part in Russia's largest construction exhibition MosBuild. The Cersanex section, that is dedicated to ceramics and plumbing equipment, will be held from 16 to 19 of April, 2013 in Moscow at the "Expo-center" exhibition complex on Krasnaya Presnya.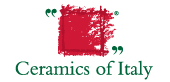 Nearly 50 Italian companies will participate in this event, with most of their booths concentrated in 8.1 and 8.2 pavilions around the joint Ceramics of Italy booth with an area of over 100 square meters. The national delegation relies on a warm and inviting atmosphere with an expression of Italian character and includes the following factories: ABK, Alfa Lux, Ariana, Atlas Concorde, Brennero, Casa Dolce Casa, Casalgrande Padana, Casamood, Ceramica Alta, Ceramiche Caesar, Ceramiche Coem, Ceramiche Keope, Ceramiche Ricchetti, Ceramica Sant'Agostino, Ceramiche Tiffany, Caramica Vallelunga, Cerdisa, Cerim , Cisa Ceramiche, Del Conca, Emilceramica, Ergon, Fap Ceramiche, Flaviker Pisa, Florim, Floor Gres, Gardenia Orchidea, Italon, Kale Italia, Kerama Marazzi, Lord Ceramica, Love Ceramic Tiles, Litokol, Novabell, Pastorelli, Rex, Roberto Cavalli Home Luxury Tiles, Saime San Prospero, Savoia Italia, Serenissima, Settecento Mosaici e ceramiche d'arte, Tagina, Zeus.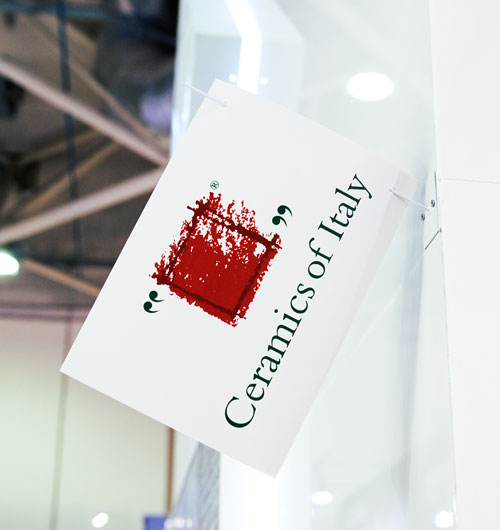 As part of the exhibition, the Italian association Confindustria Ceramica will hold a traditional 6th award ceremony in which it will recognize the best Russian distributor of the year. The award is presented to Russian partners of Italian factories for their loyalty towards Italian products, their active role in promoting Italian ceramics, experience and professionalism. This year the prize was awarded to BARS, a Moscow company that was represented by Mr. Ismail Akhmetov. The award ceremony will take place at the Ceramics of Italy booth on April 17 at 16:30.
In addition, during the 2013 MosBuild exhibition, Confindustria Ceramica will hold a series of meetings with representatives of a number of major companies working in the fields of architecture and real estate. These companies have been invited to the exhibition specifically to explore possible connections with the factories that are a part of the Association of Ceramics of Italy. Such initiative is held in cooperation with the Russian architecture and design magazines, which will provide adequate information support to the Italian companies as part of Business-Cersaie 2013, aimed at the encouragement of cooperation between Italian and key international players.
Considerable interest displayed by the Italian tile manufacturers towards MosBuild is largely due to the steady growth of investment rates into Russian construction over the last decade, both in residential and commercial real estate segments. The use of tile is also significantly increasing: more than 185 million square meters of tile used last year, with further growth expected in 2013 (up to 200 million square meters). As for the Italian import - it consisted of 5.5 million square meters in 2012 (+ 15% compared to 2011), for a total of more than € 145 million (+19%) at an average price of about 27 euros per square meter.
We also invite you to visit the Designer consultation at the joint booth of EtoProsto.ru at MosBuild
We will be waiting for you at the conference on Russian ceramic tile market development. Trends and perspectives at MosBuild on April 16 from 12 to 15 PM in the conference hall of pavilion 8, Expo-center Fairgrounds.