his year, Citta della Posa was a new part of Cersaie that is dedicated to tile layering and was opened during the entire exhibition with master-classes from the best specialists, who introduced visitors to modern materials, instruments and ways to install tile. One of the specialists was the famous Swiss - Thomas Gugger - who, being under 20 years old, became the winner of the International Tile Layering Championship that was held in London in 2011. One of our reporters visited this even.
Floor stoneware installation demonstration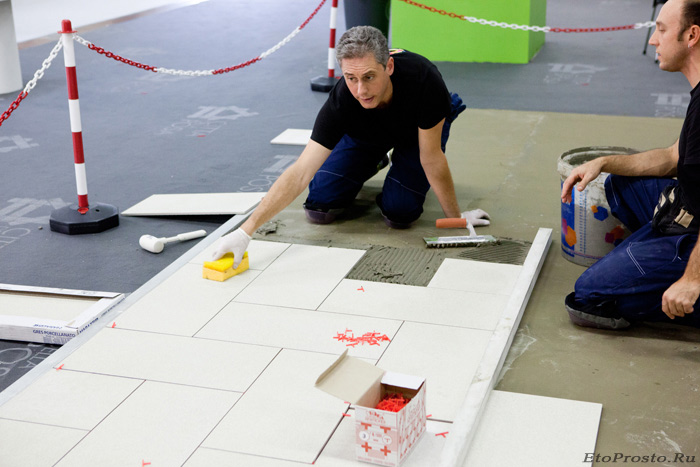 Very lively discussions took place at times.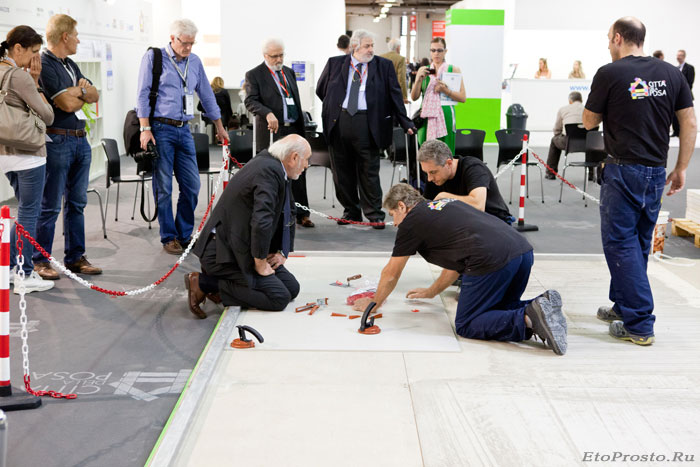 A demonstration on how to intall large format tile which are becoming more and more popular.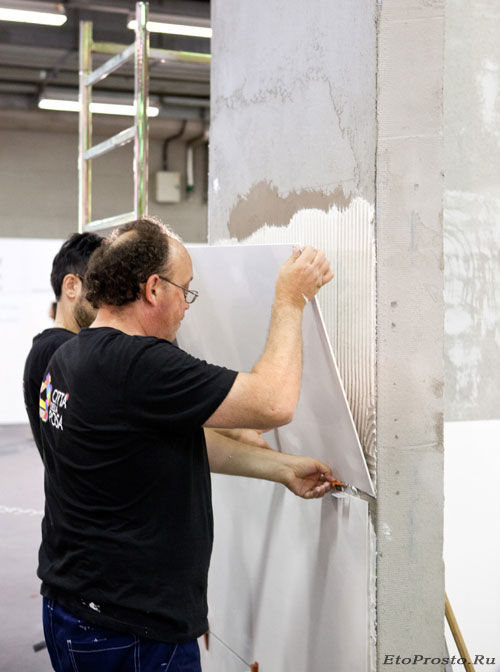 Winner of the Interlational Tile Installation Championship in London - Thomas Gugger - at work.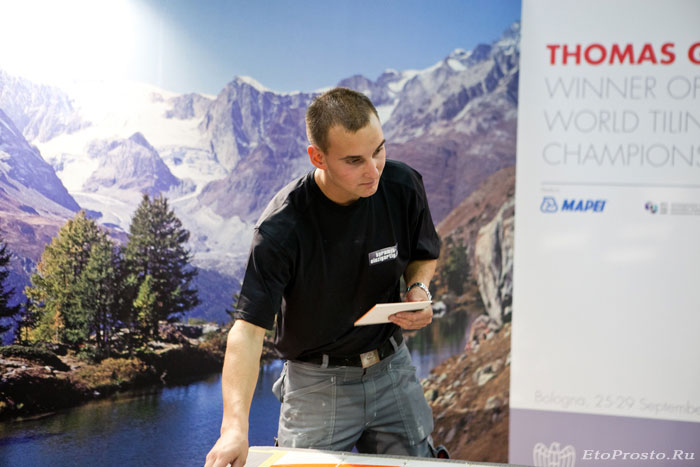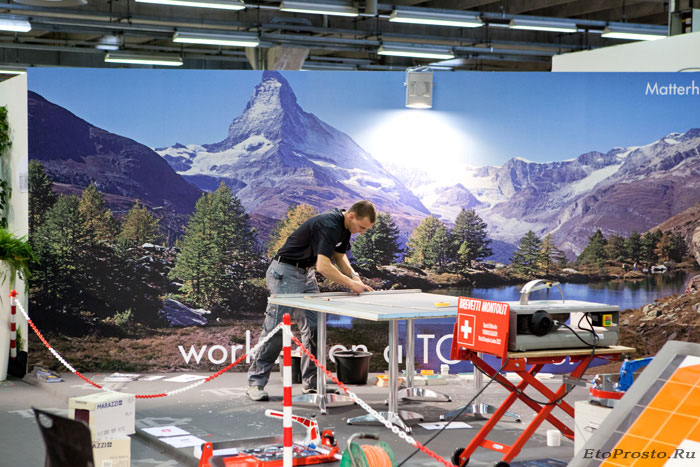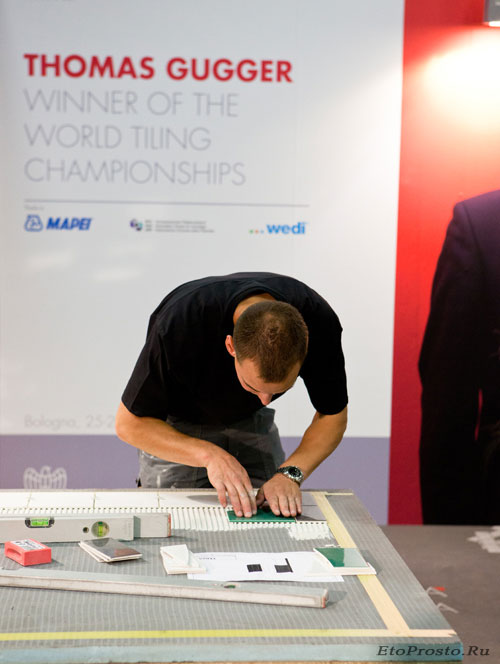 Surrounded by journalists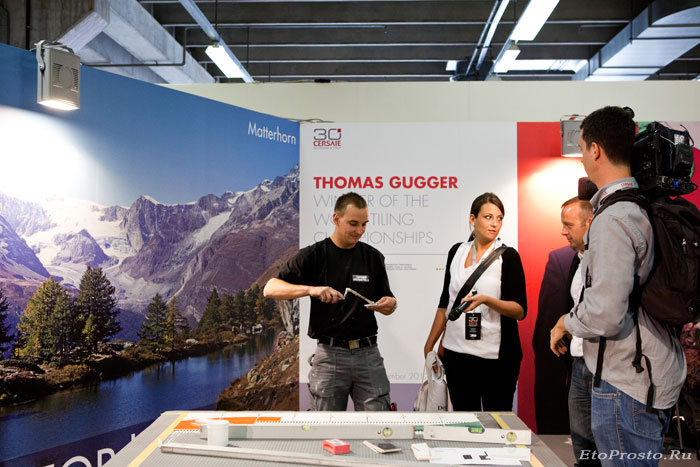 The result: the Italian flag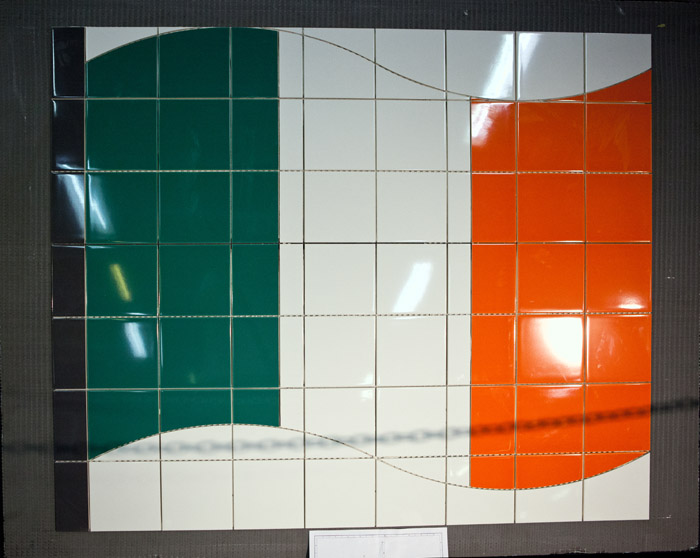 You can appreciate the quality yourself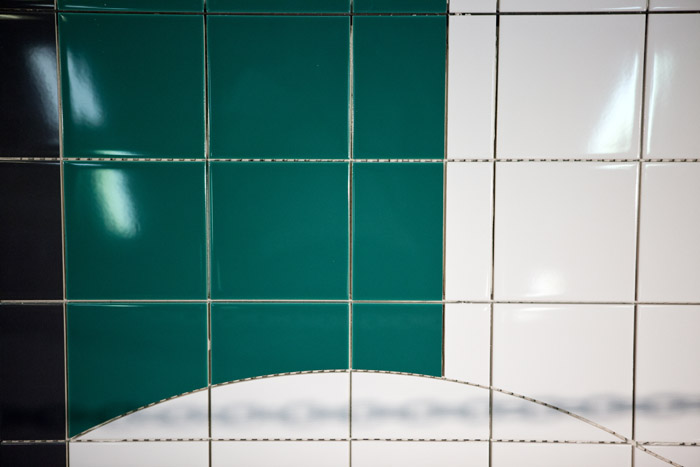 Looking at how easy it is for Thomas to install tile, Signor Franco Manfredini - the president of the Italian association of ceramic tile manufacturers (Tiles of Italy) - decided to try it out himself.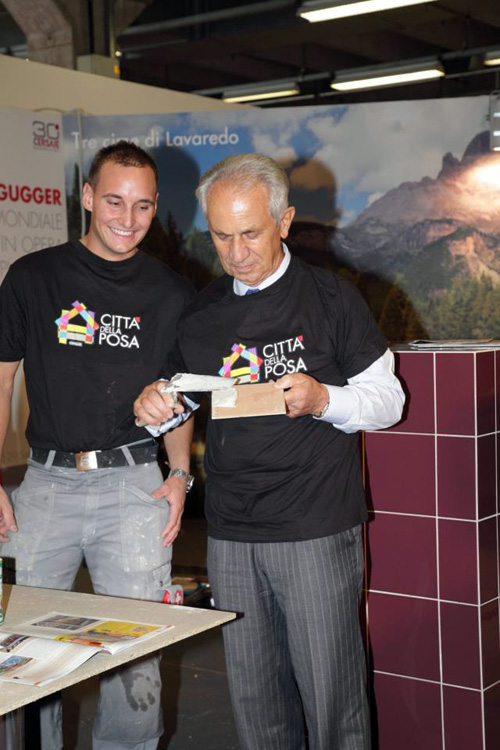 Photo provided by Ceramics of Italy and project http://www.facebook.com/CittaDellaPosa
Future professions from the schools of ceramic tile installation - Scuola Edile - demonstrated their abilities as well.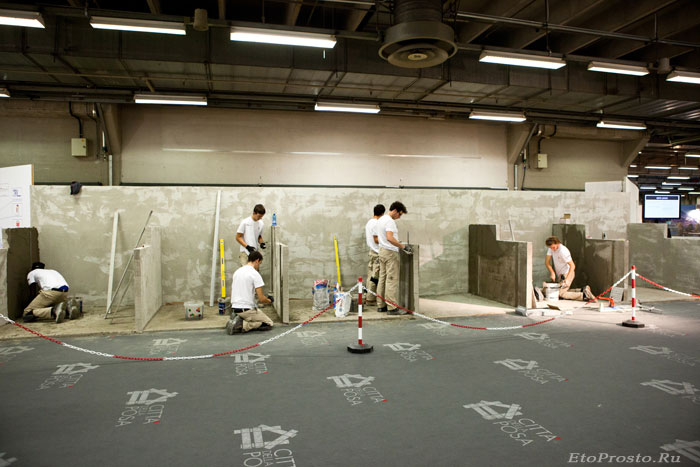 Representatives of SCHLUETER SYSTEMS demostrated how you can construct a bathroom using multi-functional panels in a very short time


The bathroom is built in just minutes!



We also suggest the following articles:
A short review of the 30th anniversary of Cersaie 2012
Просмотров:
6224
Cредняя оценка:
5
|
Всего голосов:
1
|