The 31st international exhibition dedicated to ceramic tile and bathroom equipment - Cevisama - opened in the Spanish city of Valencia on February 5th.
A view of Feria Valencia - the exhibition center where Cevisama goes on each year.
First visitors of the exhibit
Visitors are welcomed by strange construction at the exhibit entrance. The ring-like construction is a fragment of the Innovation for Childhood (Innovación para la Infancia) building that is located in the Technological Park of Valencia. This cylindrical building consists of straight and bent ceramic 45x13 cm fragments, which greatly demostrates the possibilities of ceramic objects to take any geometrical form.
This cupola construction shows the results of the XI international contest named "Ceramics in Architecture and Interior Design" (Premios Cerámica de Arquitectura e Interiorismo), which is put on by ASCER and Tile of Spain. Here you can also find the results of Expocátedra - works created by students of ceramics faculties of different Spanish universities.
The exhibition was opened by the President of the Valenica state government - Alberto Fabra.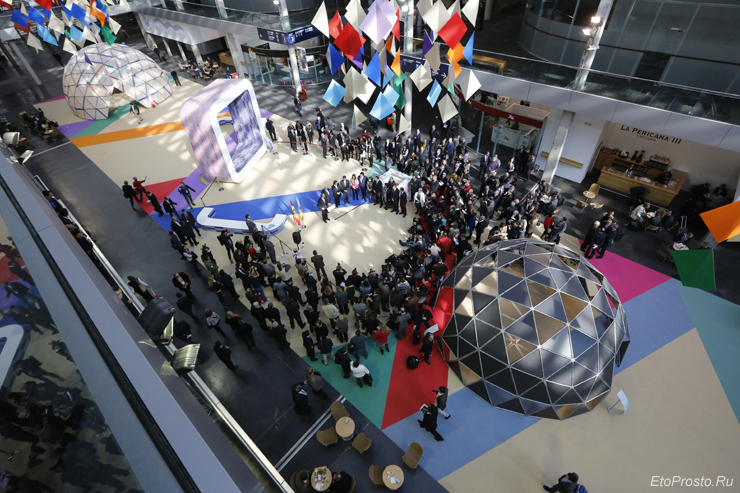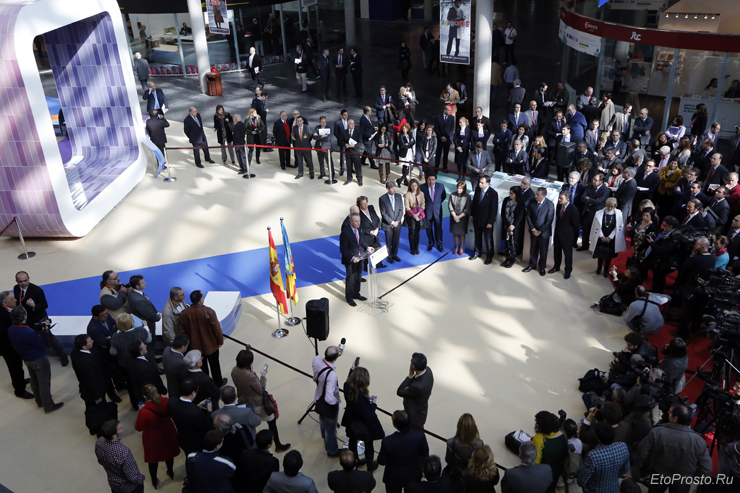 After opening the exhibition Alberto Fabra went to look at the expositions. He first visited the booth dedicated to a project in developing the port of Castellón - a place that is considered to be the birth place of Spanish tile and where it starts its journey around the world.
We will tell you all about interesting novelties of Cevisama in our next article, when the exhibition is over. For now, let's take a general look at some of the booths.
Ceranosa factory booth.
This year, manu manufacturers started producing bronze decorative accents to go with their collections. Some even brought them to the foreground.
Argenta factory booth.
This tile is trully from Egypt. Ceramica Al Amir.
Tau Ceramica factory thinks that wood imitation tile can be of any color.
Ezarri factory mosaic.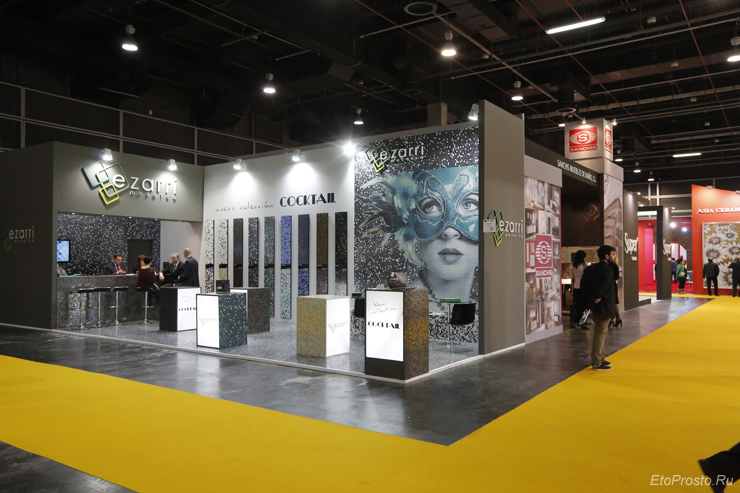 Pamesa continues to work with a famous Spanish designer Agatha Ruiz de la Prada.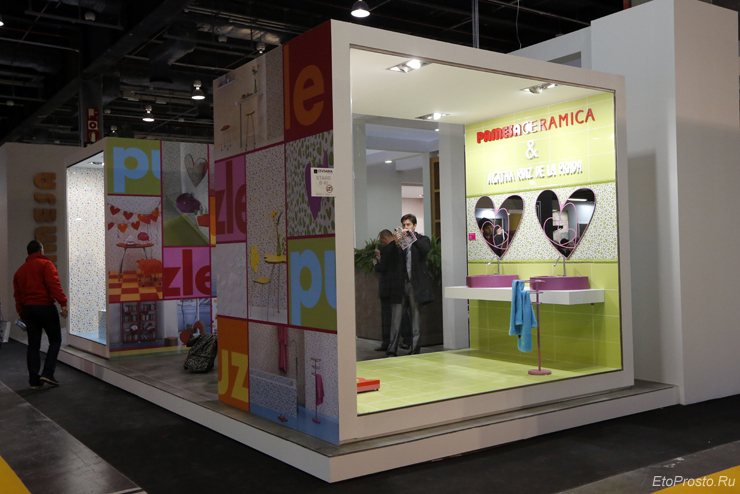 Gayafores factory.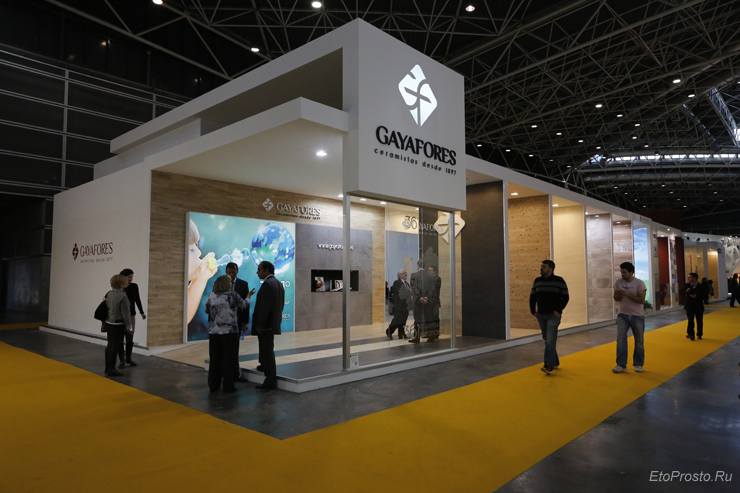 Dualgres factory.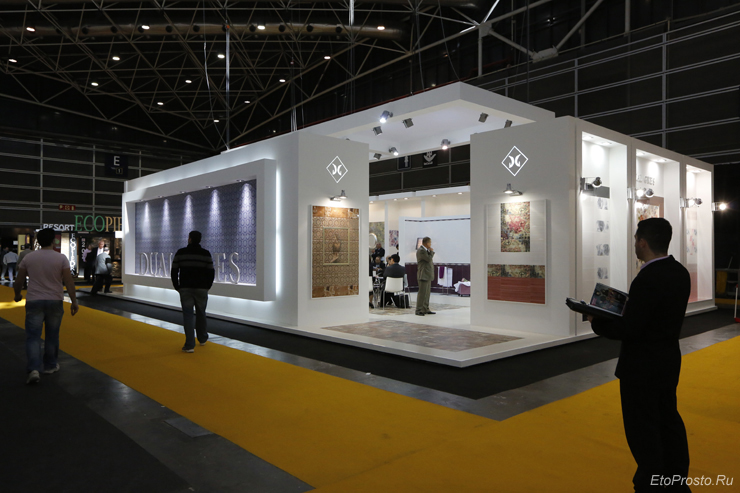 Cristacer factory.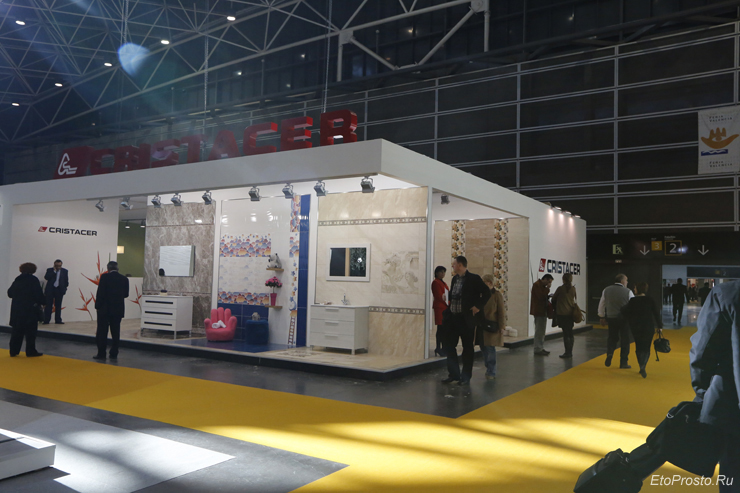 This rule will be useful for any participant of any exhibition - if you can't come up with new beautiful tile, you can show an old beautiful car.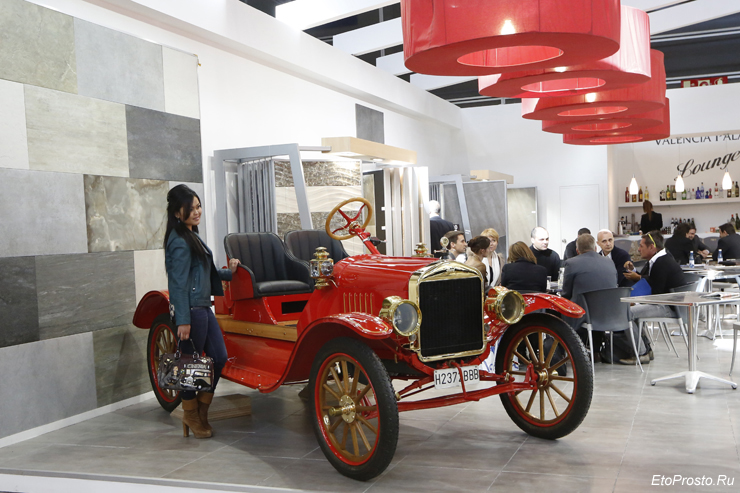 Undefasa factory simply brought containers from the port of Castellón.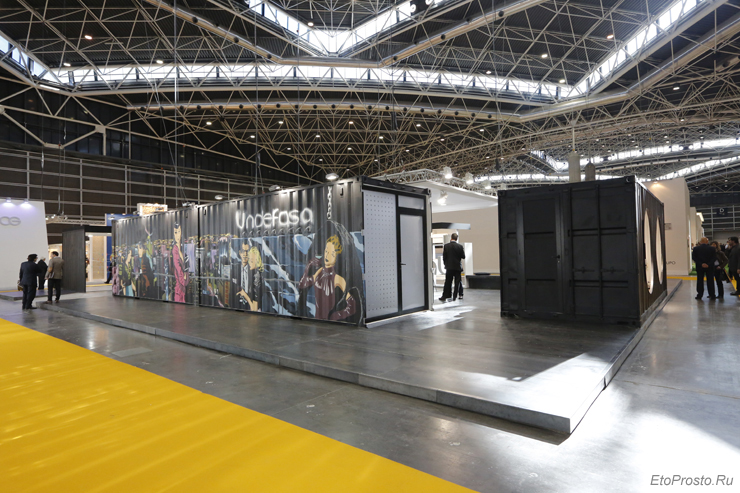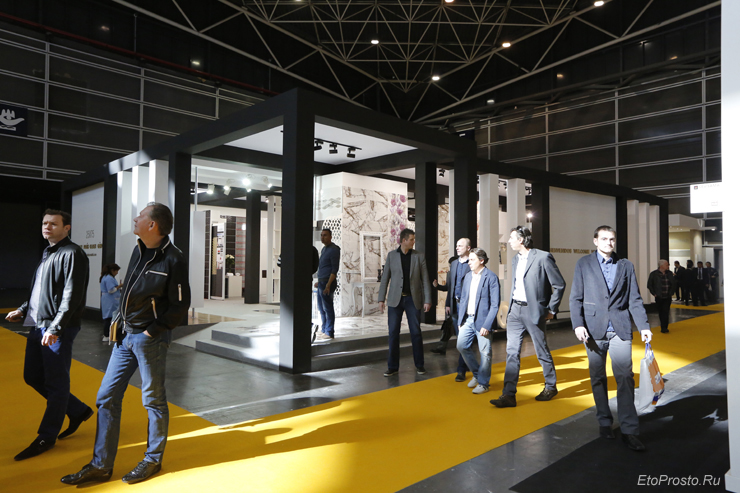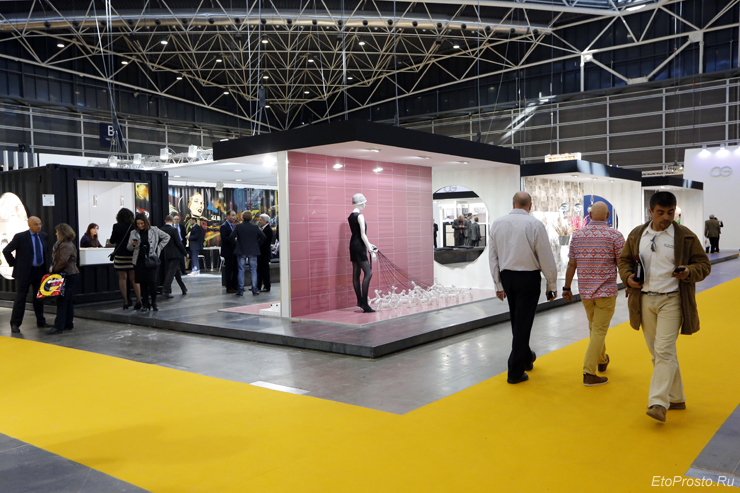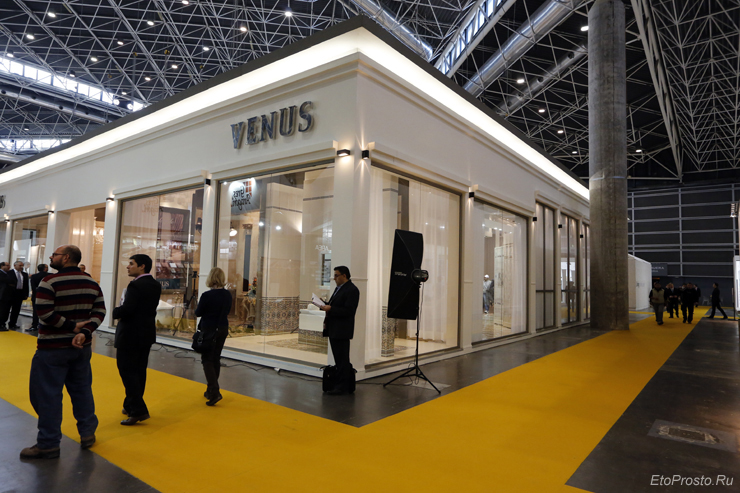 Gambarelli factory is not at all shy about saying that real tile (just like many other things) can be only from Italy.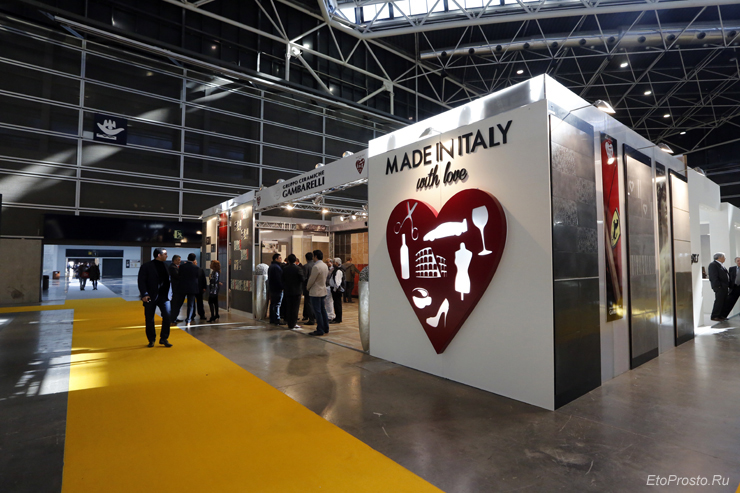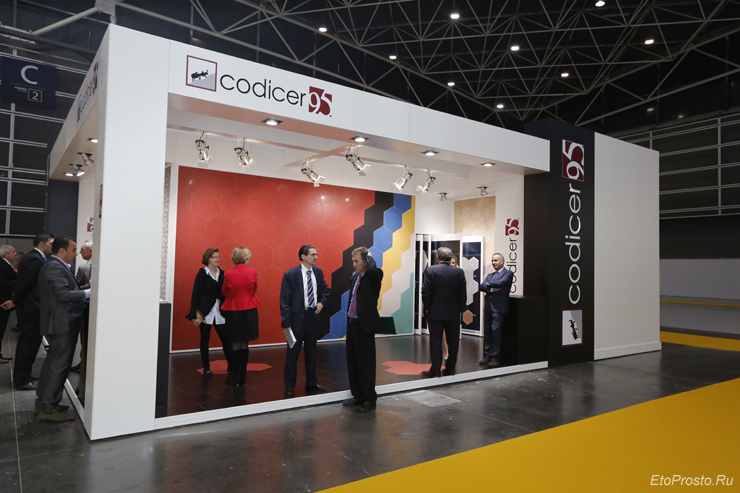 The Keraben group offers its guests apples.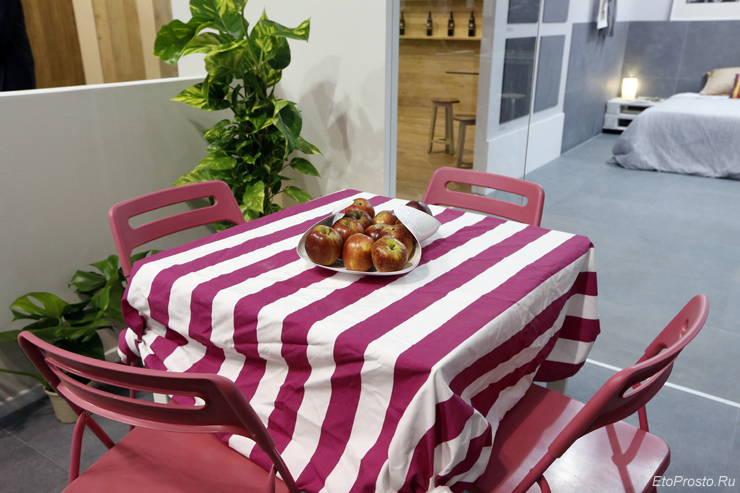 As well as faux lawns and a lot of food, which is what attracts people the most to their booth.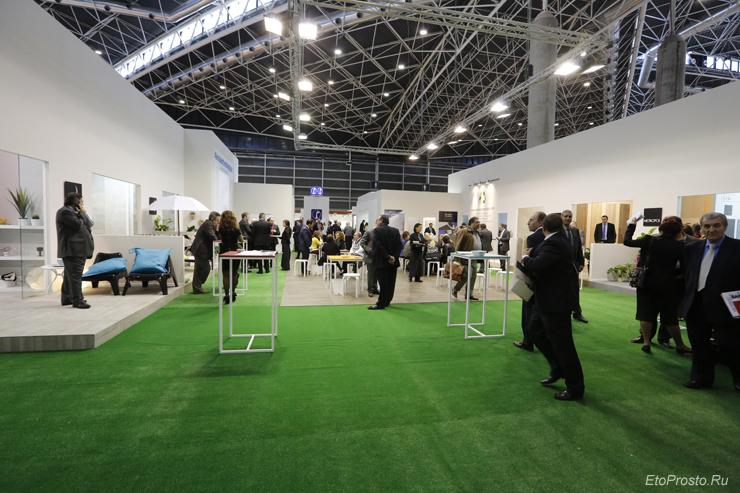 You can visit the exhibit until February 8th.