The eighth Moscow exhibition I Saloni will open its doors from October 10th till October 13th at Crocus Expo. This exhibition is, first of all, targeted towards designers and architects from Russia and the CIS and will showcase living room, kitchen and office furniture, as well as bathroom equipment, lighting and decorative materials, textile and interior design objects. In total, this exhibition will welcome 516 participants, 460 of whom are from Italy, as this exhibition is, in fact, a Moscow affiliate of the famous I Saloni Milano exhibition that goes on in Milan each spring.
Among other exponents, there will be 14 Italian ceramic tile and mosaic manufacturers at I Saloni: Appiani, Atlas Concorde, Casalgrande Padana, Ceramica Bardelli, Ceramica Majorca, Ceramica Vogue, Cotto Veneto Group, Fap Ceramiche, Keope, Lea Ceramiche, Mirage Granito Ceramico, Mosaico+, Refin, Settecento mosaici and ceramiche d'arte

Ceramica Vogue booth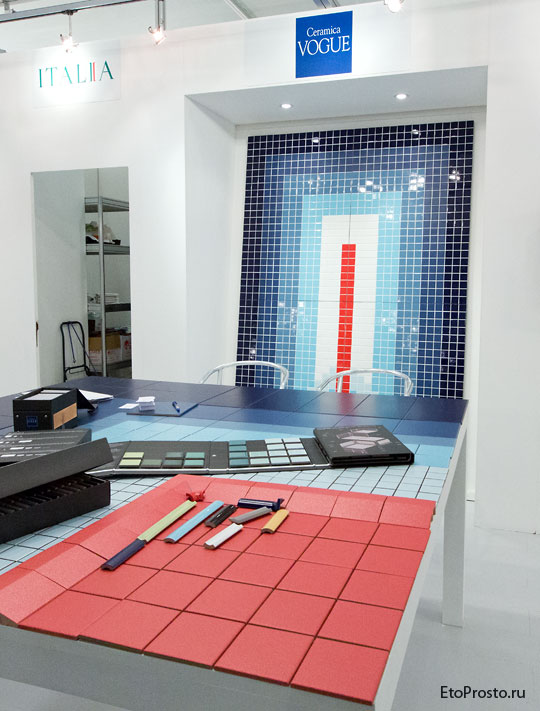 Appiani really tried to please its Russian clients



Ceramics of Italy association and Lea and Keope factories' booths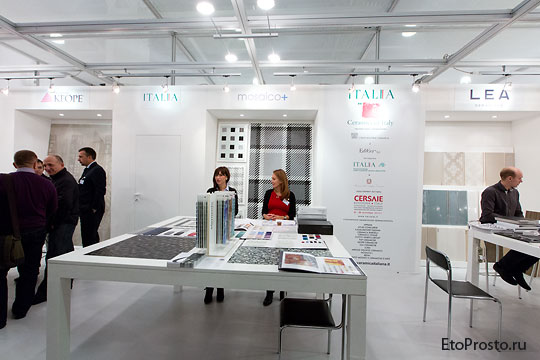 Mirage and FAP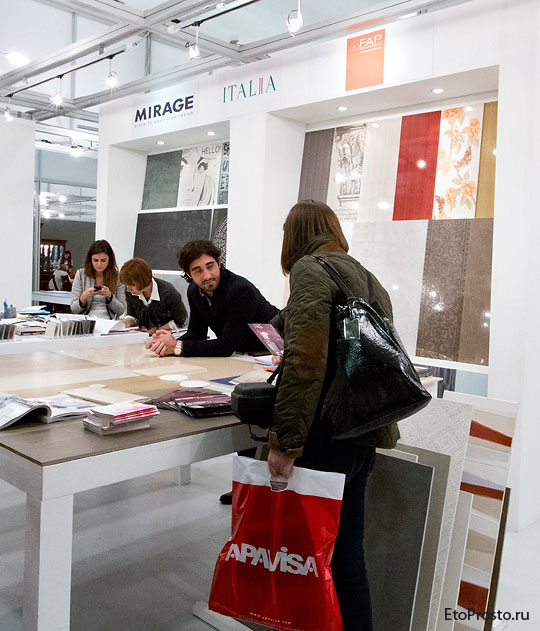 Settecento with its Boiserie panels and Casalgrande Padana with the MetalWood collection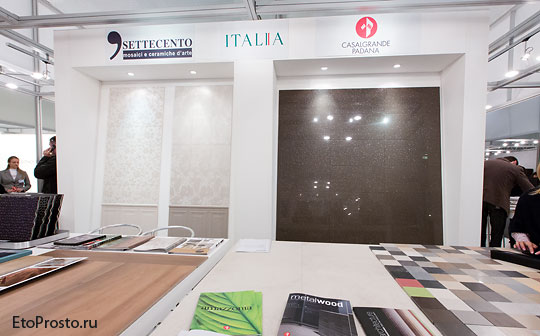 Atlas Concorde and Lord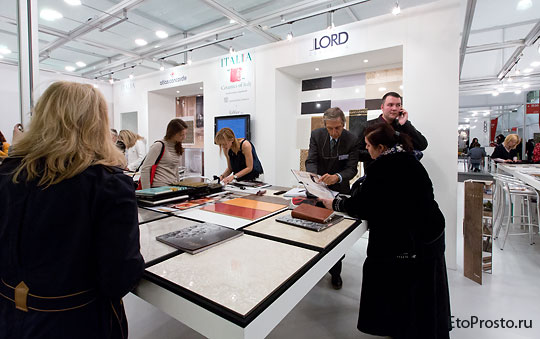 Atlas Concorde booth and this year's novelties and last year's hits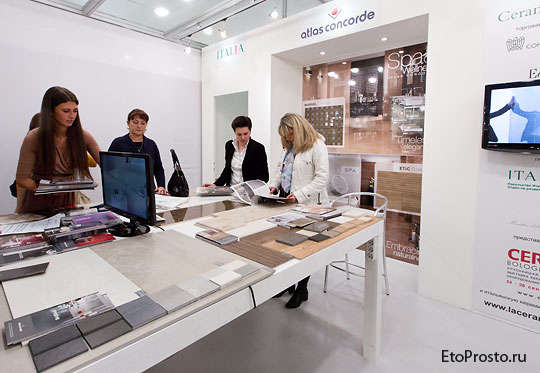 Cottoveneto booth and part of Refin booth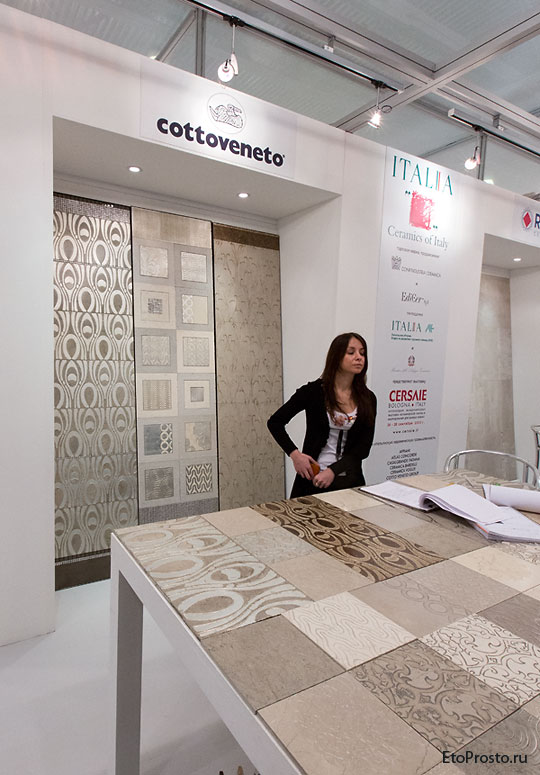 Traditionally, Ceramica Bardelli factory draws patterns on tile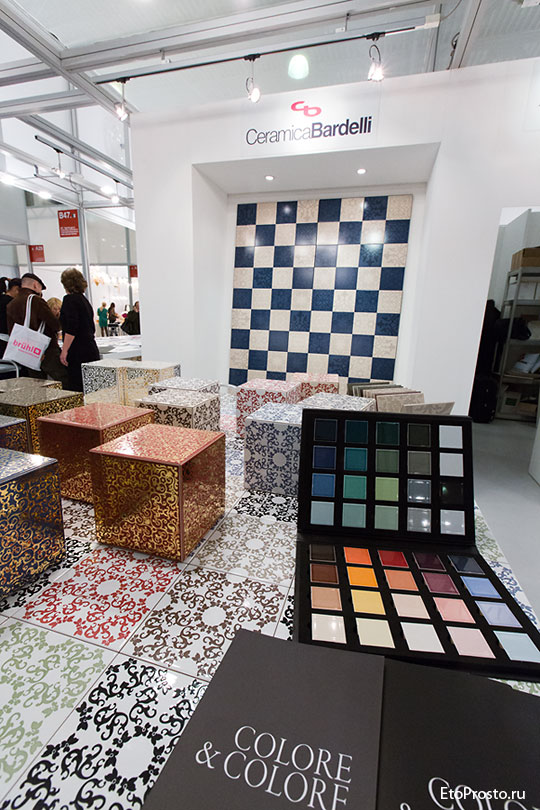 Outside of the main part of the exhibition there is also set up a separate exhibit of young designers - Saloni Satellite. Concepts of thirty four young designers that took part in this contest will be shown at the entrances of pavilions 7 and 8. Additionally, as part of I Saloni, three master-classes by famous Italian designers will be set up for visitors.
We recommend you visit this exhibition until October 13th at Crocus Expo, but if you do, please note, you will need an invitation. All novelties of Italian ceramics factories are introduced at stands A22 and B47, Hall 8.

You can also read our articles on:
Short review of the 30th exhibition Cersaie 2012
Cersaie 2012 photo review
Citta della Posa - a tile installation master-class at Cersaie 2012