Organizers of the largest Spanish tile exhibition Cevisama are already tired of criticizing the Porcelanosa group for constantly ignoring their event. One of the largest Spanish ceramic tile and bathroom equipment manufacturers either doesn't participate in the exhibition, or, like last year, only exhibits several bathroom equipment pieces. The pity is that during the Italian exhibition - Cersaie - Porcelanosa really blossoms - its pavilion is set up to be one of the largest and show simultaniously all the current trends as well as regularly released popular products.
This year, Porcelanosa again did not participate in Cevisama (Cevisama 2013 review). Instead, the company set up the 20th "Exhibition of Global Architecture Porcelanosa", during which the main companies that are members of the group demonstrate their products to its visitors. The exhibit was set up on 13 500 square meters and showcased tile, stone, bathroom and kitchen equipment, as well as construction technologies that were developed by eight Porcelanosa companies:Porcelanosa, Venis, L'Antic Colonial, Urbatek, Noken, Butech,Gamadecor and Systempool. This exhibition was visited by 12 000 visitors from over 40 countries. This year, more than ever, it had a true international character: over 70% of attendees were international.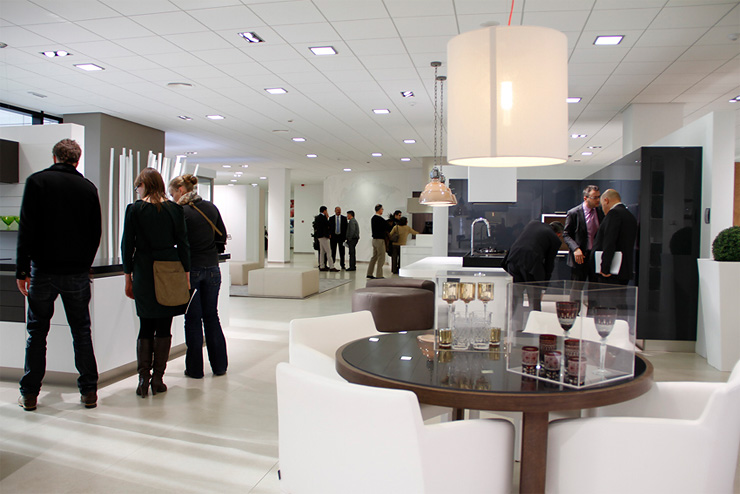 As usual, the event went on in Villareal, but this time the Porcelanosa group widened their exhibition space, included into it a new technical zone for Porcelanosa and completely re-planned Gamadecor showroom. This year, different famous designers introduced their developments for the group: at the L'Antic Colonial showroom you could see new elements of the Sprint collection from the Madrid studio A-Cero,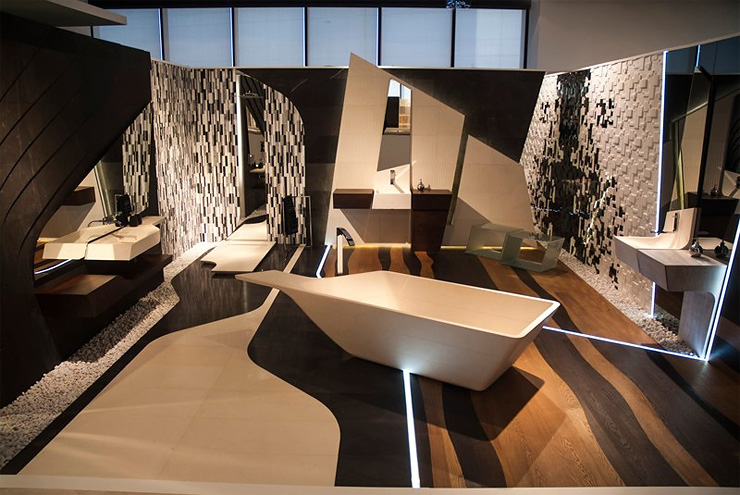 the interior was decorated only in 3 colors and as planned by the authors, this was supposed to create a 'cold' interior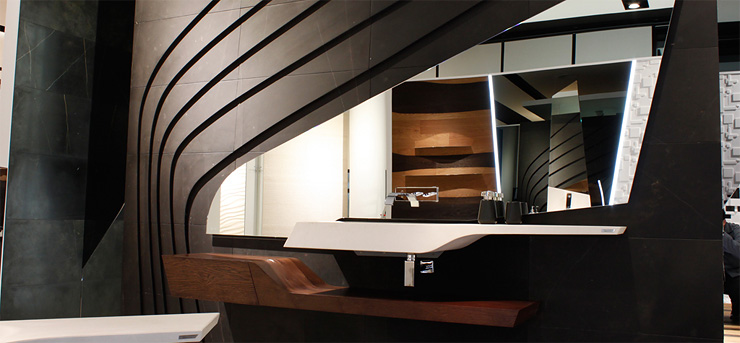 Pixel 3D Pixel mosaic was used on the walls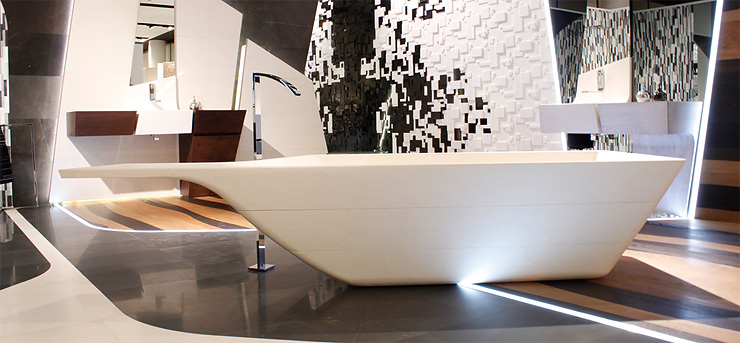 And this is the interior created by an American bureau Glodagh. The main thought here is that high-tech helps deepen the space.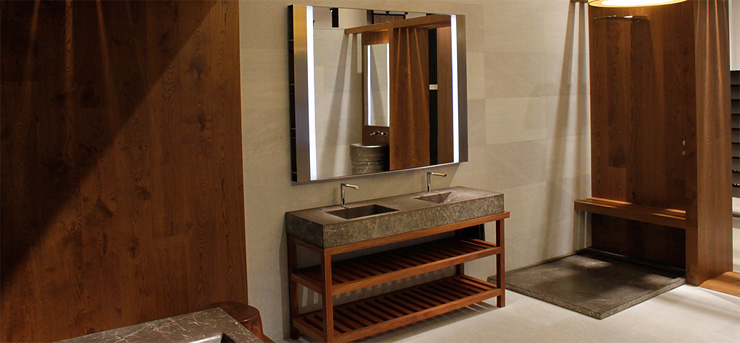 The Spanish design studeo Alexandra has decorated Porcelanosa space named Kaleidoscope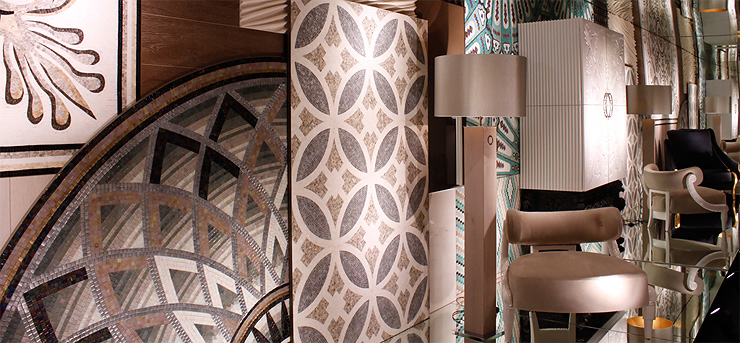 by Ruiz Velasquez. Interior inspired by nature. As thought by the author, this project combines night and day.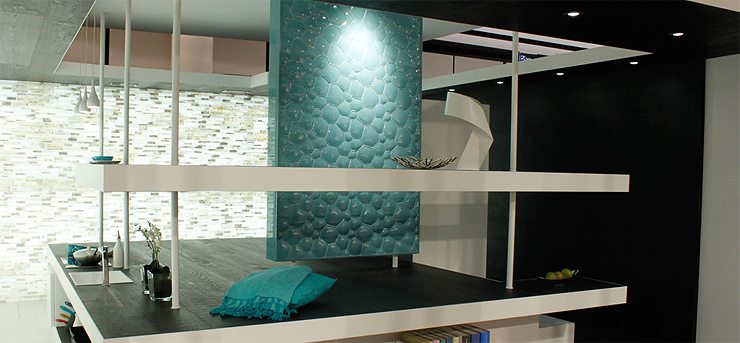 You could also see the Noken bathroom collection from the architectural studio Rogers Stirk Harbour + Partners и Luis Vidal + Architects. This collection shows the innovative water splash sensor system.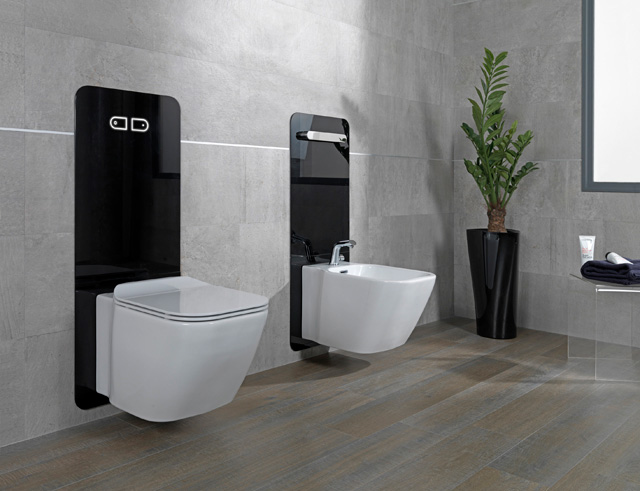 This is a new vintage style sink from Systempool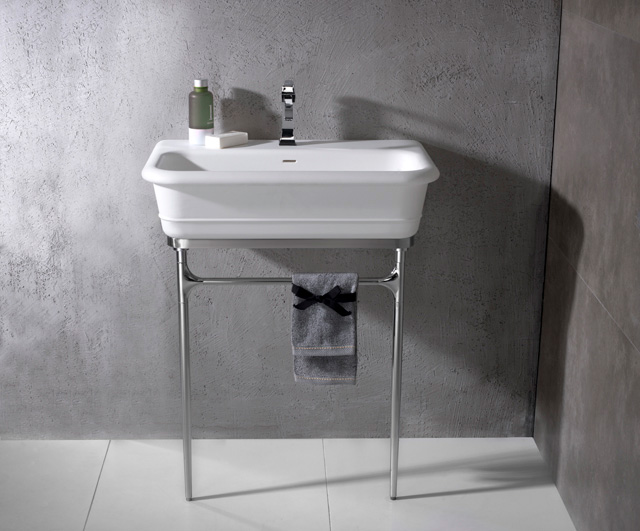 A new sensor shower from Systempool with hydro and aroma-therapy.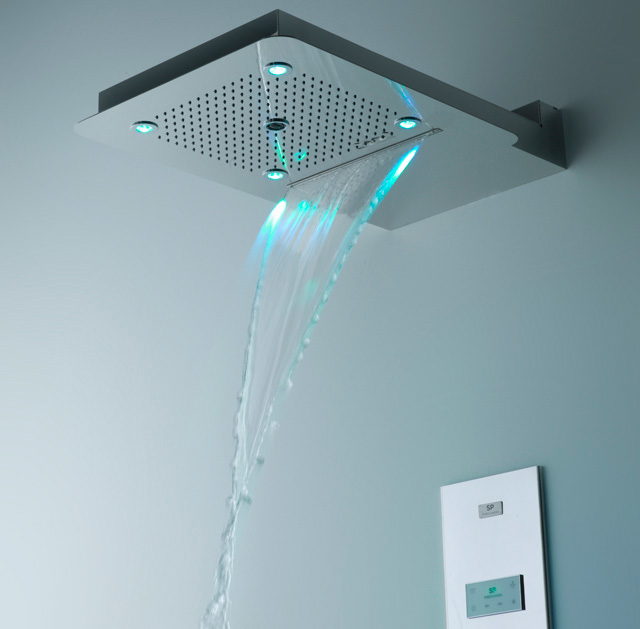 Porcelanosa demonstrated new tile collections. Imitation wood tile from the Amsterdam collection,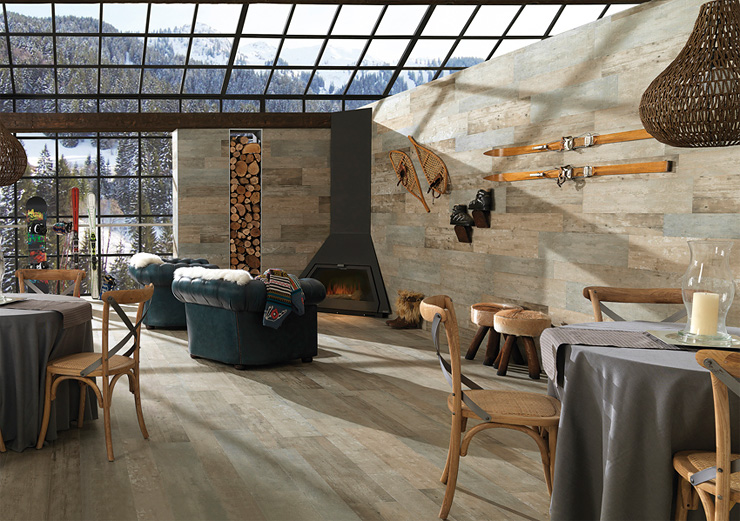 Imitation cement tile, the Rodano collection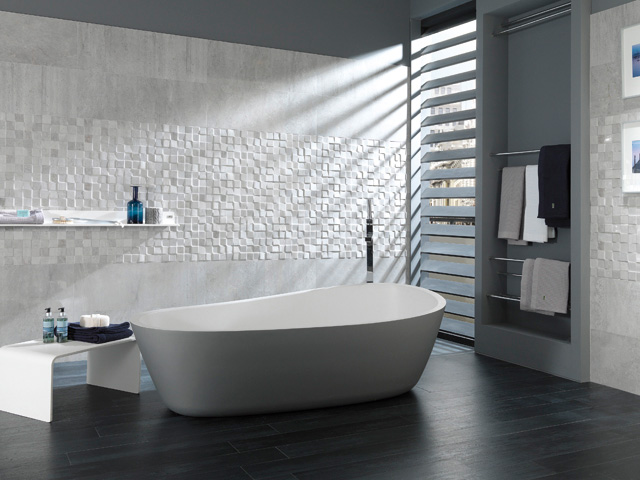 Venis demonstrated its new tile collection Stylker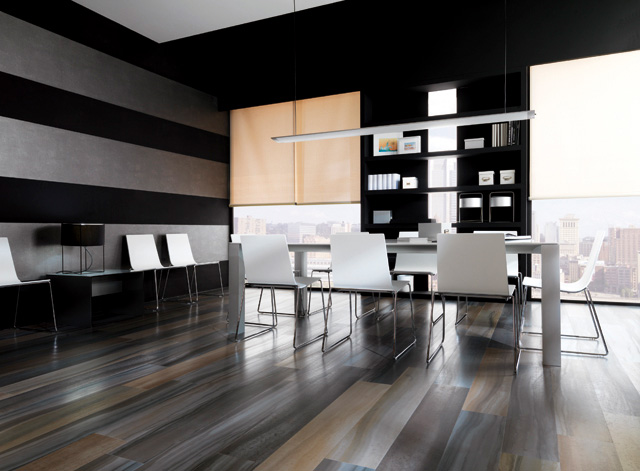 The topic for material creation was the combination of stone and metal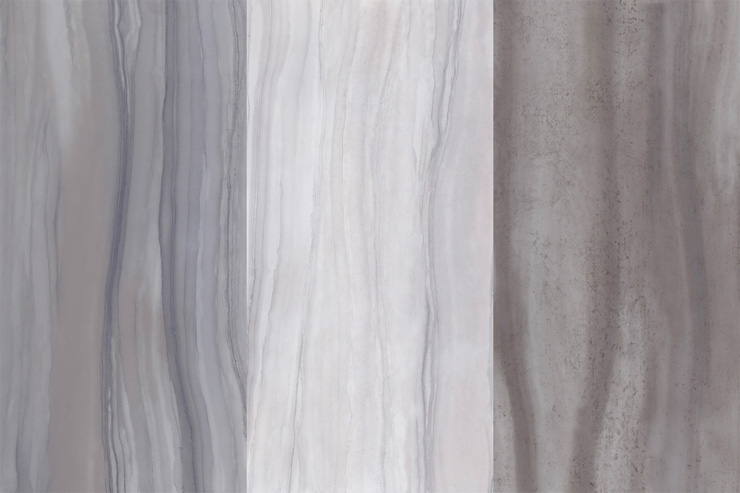 During this exhibition, the group has also solemnly stated that it will be opening a new logistics center - Venis. This new, completely automated wearhouse takes up 30 000 square meters and can store 65 320 pallets with tile, which is approximately 312 000 square meters of surface tile. Fourty two million euro were spent to build this wearhouse, which has all the latest technologies that will allow to dispatch products to any part of the world extremely fast.
A video from the exhibition
This article uses photographs of the Porcelanosa Grupo