Dear friends, from 16th to 19th of April, 2013 we invite you to our booth at MosBuild exhibition.
EtoProsto.ru site and Design Magic Studio will present their joint booth at MosBuild exhibition.
Over a year ago, we introduced a Tips from a designer section on our site. During this time, we have received hundreds of questions from our readers, and many designers have given their answers to different types of questions and inquiries. But it is not always possible to get a complete answer in such a format, and a direct contact with the designer is often needed.
Therefore, we decided to give our guests the opportunity to personally consult professional designers regarding their renovations and design questions. From 16th to 19th of April, designers of Design Magic studio are going to be waiting for you at our booth at MosBuild.

Visitors of our booth will be able to talk to designers about the issues of the overall functional areas' layout, arrangement planning in their apartments and houses, creation of comfortable perception of space by means of color and compatibility of different colors, the use of ceramic tile and other modern materials in creation of beautiful and livable interiors.
We are confident that we can be of service to our guests. Creating beautiful interiors with us - is easy! We are waiting for you at our booth!
Our booth is located at Pavilion 8, Hall 2, Stand U149
The exhibit's floor plan: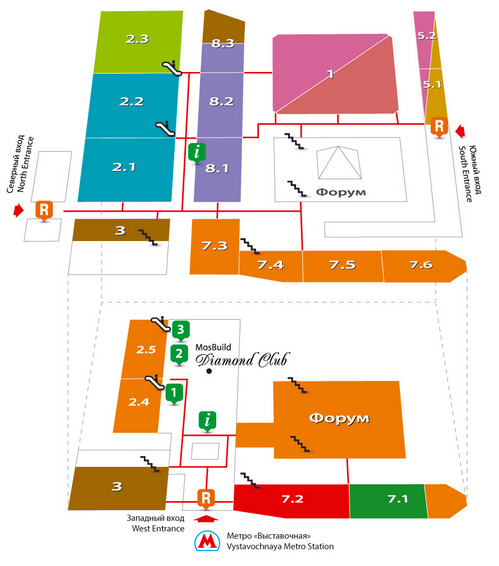 We also invite you to attend The Development of ceramic tile in Russia conference. Trends and prospects at MosBuild exhibition on April 16th from 12 to 15 PM in the conference hall of pavilion 8, Expo-center Fairgrounds.