On October 25, 2012, at the Chelyabinsk-Riverside Holiday Inn (University Embankment, 18), was held a seminar for architects and interiors designers. The seminar was entitled "Ceramics in architecture and interior design: Innovation. Technology. Creativity."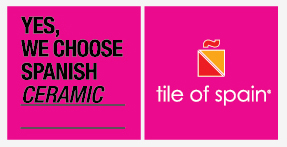 The organizers of the seminar, the Spanish Institute of International Commerce (ICEX), the Spanish Association of Manufacturers of Ceramic Tile (ASCER), and the Trade department of the Embassy of Spain in Moscow, managed to attract more than 200 design professionals to the event. Some of them included architects and designers, importers and distributors, officials and mass media journalists, as well as other professionals.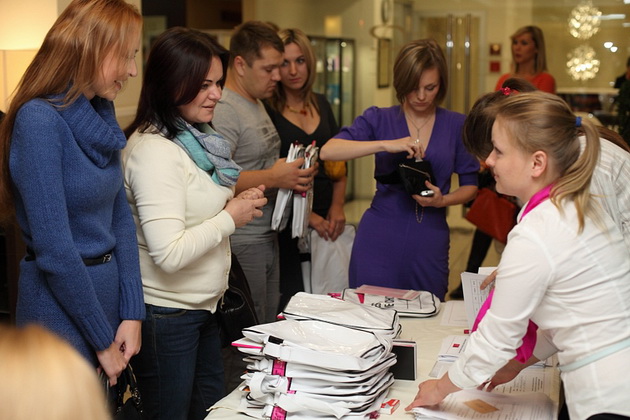 The main event took place at the "Eurasia" ballroom and included a keynote address by Marina Zirina, the project manager for "Ceramic Tile" initiative of the Trade and Economic department of the Spanish Embassy in Moscow. Marina shared with the audience the rich cultural background and many accomplishments of the Spanish ceramic tile manufacturing, as well as the latest trends in architecture and design, and the future development of the ceramic tile industry.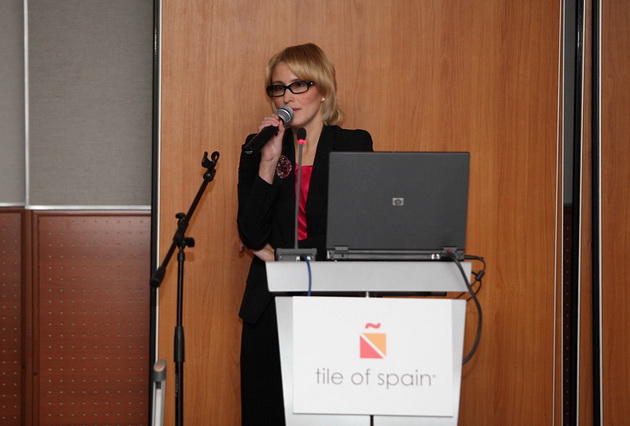 This was followed by presentations from the leading manufacturers of ceramic tile, which included such names as Azteca, Ceracasa, Cevica, Colorker, Keraben, Pamesa, Peronda, Saloni, and Vives. They shared stories about the founding and specializations of their companies. In addition, the architects and designers in the audience got to hear about successful products and new styles by each of the presenters. Spanish and Russian professionals discussed development and cooperation plans for future work.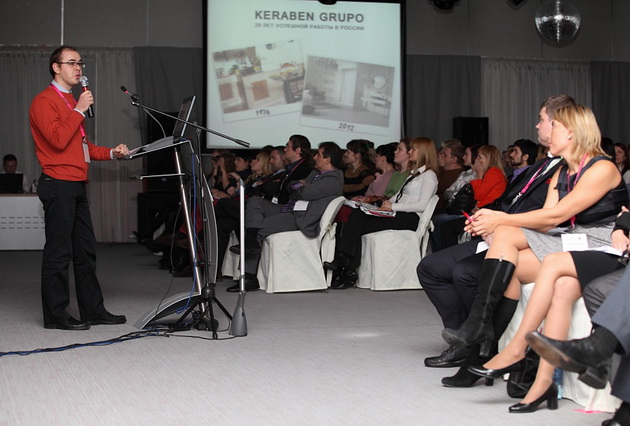 In addition, a mini-exhibition followed the official seminar program, where participants were able to see a hands-on demonstration of ceramic tile potential. At each of the mini-booths, the presenters were able to answer detailed questions about the technical nature and possibility of the novelty items, sharing some exclusive first-hand information in the process.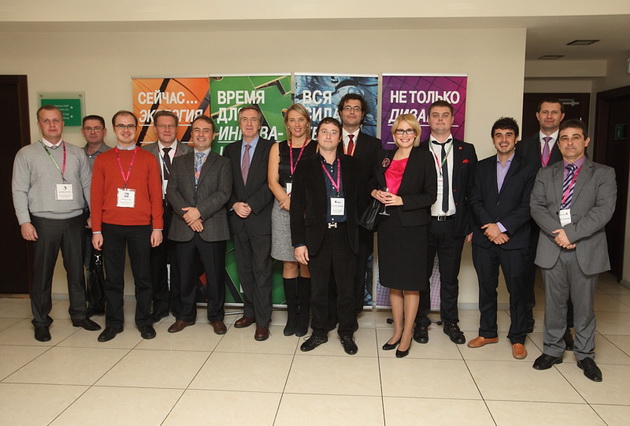 At the end of the seminar, the Spanish Embassy, in line with Spanish traditions, hosted a cultural and entertainment reception at the "Crystal" bar, located at the also "Holiday Inn Chelyabinsk-Riverside". The guests had an opportunity to try Spanish wines and the world famous jamon, as well as to listen to live Spanish music. The Trade and Economic department of the Embassy of Spain in the Russian Federation regularly organizes seminars for architects and designers in large Russian cities.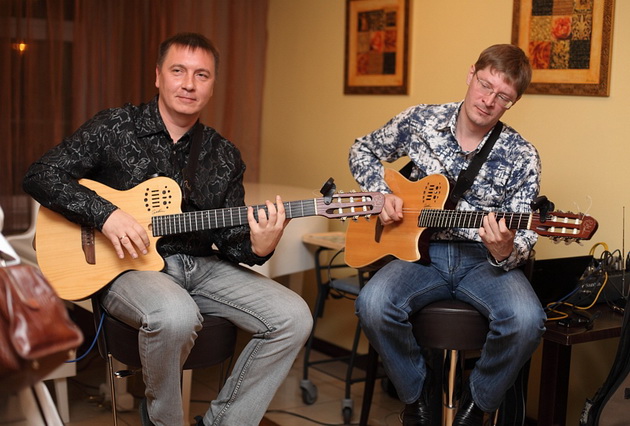 At the time this article was being written, such events have taken place in many cities, including Moscow, Saint-Petersburg, Rostov-on-Don, Yekaterinburg, Krasnodar, Novosibirsk, Samara, Irkutsk, Krasnoyarsk, Sochi, and Kaliningrad. The purpose of the seminar is to introduce Russian professionals to what the leading Spanish manufacturers of ceramic tile have to offer, exchange information, and create networking opportunities with respect to potential partnerships.



See also:
Tile Story 2012 competition for architects and designers