This article is a third part of our Cersaie 2012 Photo Review. Please follow the link for the beginning of the article Cersaie2012 photo review. Part I.

You can also read part II by clicking here Imitation stone tile. 2012 novelties
Sooner or later, when the amount of imitation stone tile supersedes the amount of stars in the skies, manufacturers are going to come back to their senses and produce something else. That day is still rather far and the vast majority of the manufacturers are busy with the Sisyphean work of attempting to recoup the cost of a digital printer by creating an infinite number of imitation stone tile. As a result of the experiments some tile ends up not looking very much like stone at all. Just between us, we are secretly calling it imitation cement tile, even though, technically, such term does not exist. The fact is, the surface of such tile is either almost void of details, or there are so few details, that we simply cannot bring ourselves up to calling it imitation stone tile. Italians do not have the same issue, thus majority of these collections carry such proud names as AreaStone, StoneCult, DarkStone etc.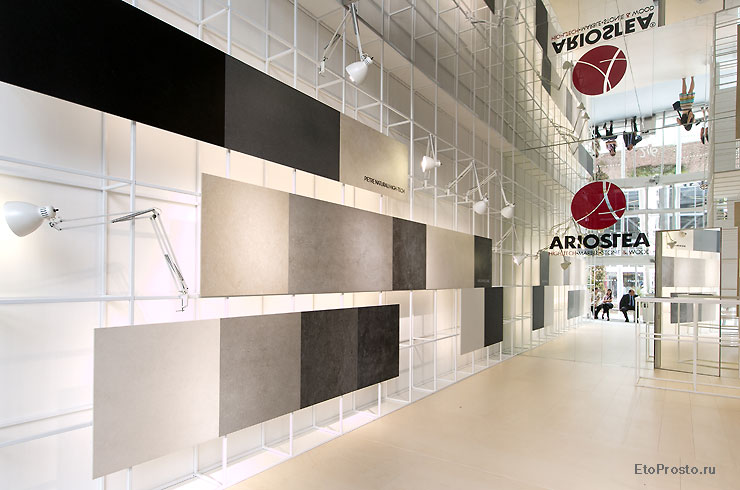 Ariostea booth is decorated with minimalist tile
Such monotonous beige and greyish tiles covered the booths of every tile manufacturer that wanted to claim world domination. There are a little less than 300 of such manufacturers in Italy, about 200 in Spain, and every other manufacturer in China has been calling itself a world leader for some time now, however you will not find any Chinese manufacturers at Cersaie.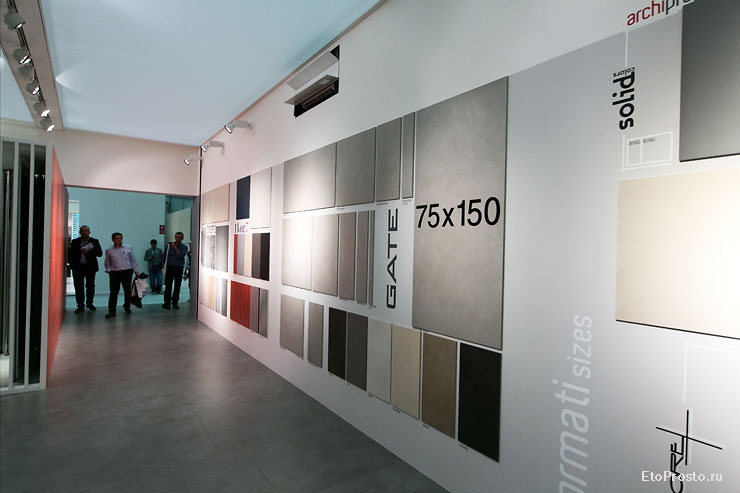 Caesar factory booth
Chinese manufacturers are, however, rather sly so they are selling their products using Italian names. For instance, Viva, the fashionable Italian manufacturer, doesn't really exist. There is only a marketing department in existence and it decides what is produced in China. And what needs to be produced but the imitation cement tile, of course.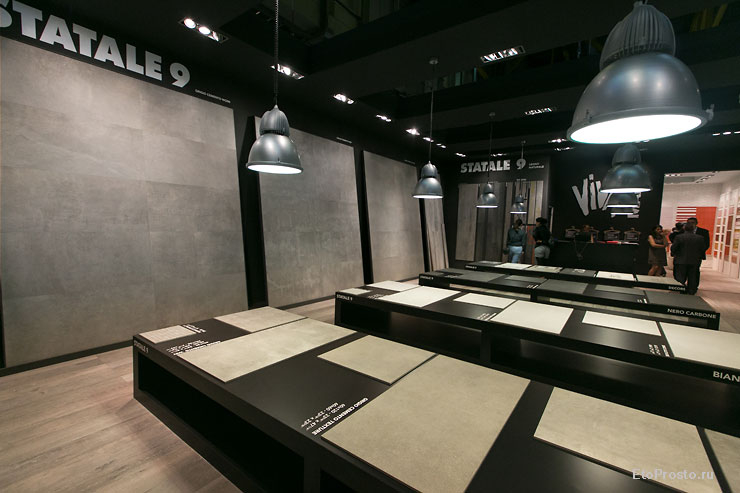 Stoneware novelties from Viva factory
So far this is an exception. Italians can easily produce such tile themselves. Take a look at how ABK does it.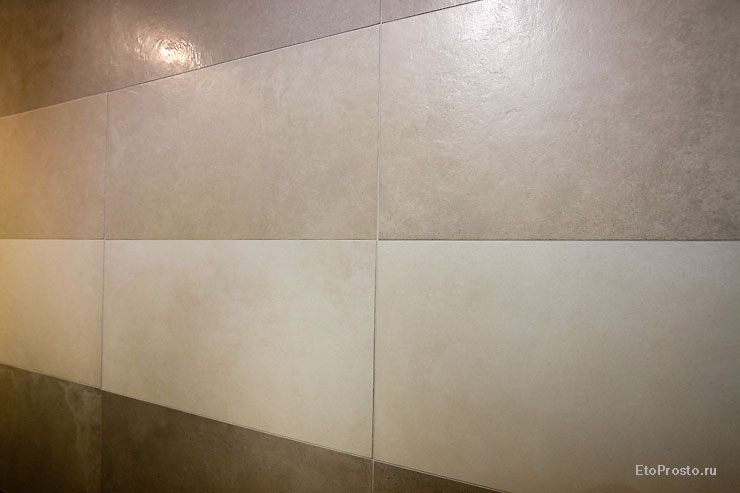 Imitation cement tile from ABK
Here is Spanish Apavisa. We have to say, there was so much imitation cement tile at the exhibit enough to develop a strange neurosis of sorts, so one could never be sure whether one is hallucinating or the curving grey stoneware is indeed bending.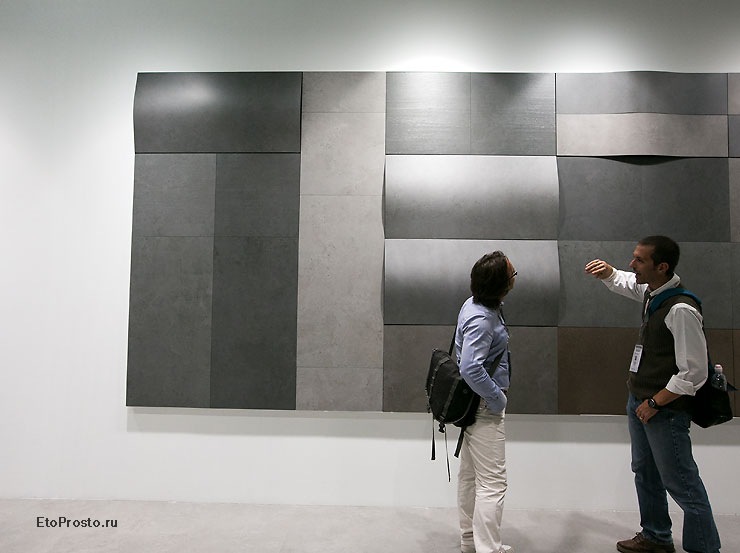 Imitation cement tile. Apavisa factory
The striking feature of this tile is that it all looks alike. Take a look at this: Lea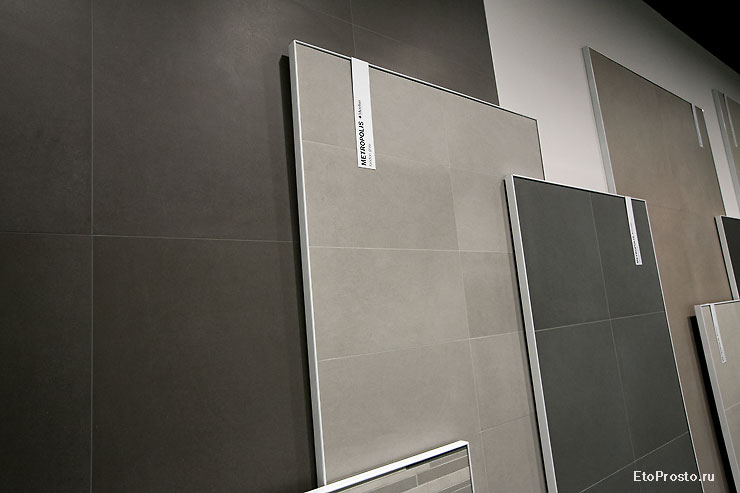 Multi-variancy from Lea Ceramiche
Cisa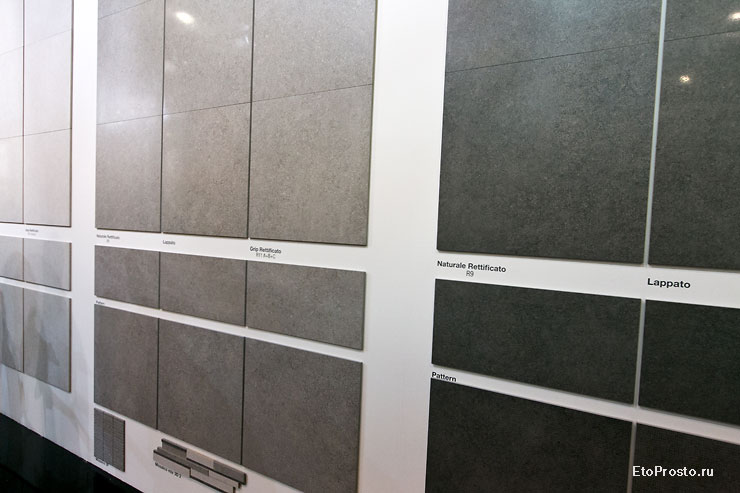 New stoneware produced by Cisa
Keope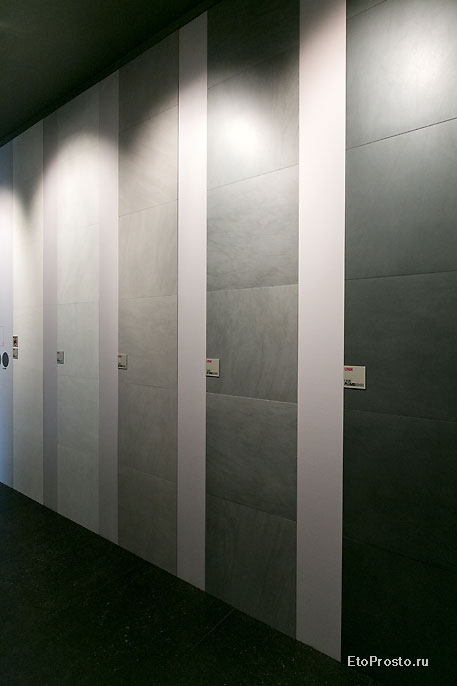 New tile collection from Keope
Can you notice the difference right away? Even the well-known American tile consultant, Ryan Fasan, sadly stated that the novelties exhibited at Cersaie this year are simply last year's collections that were slightly modified.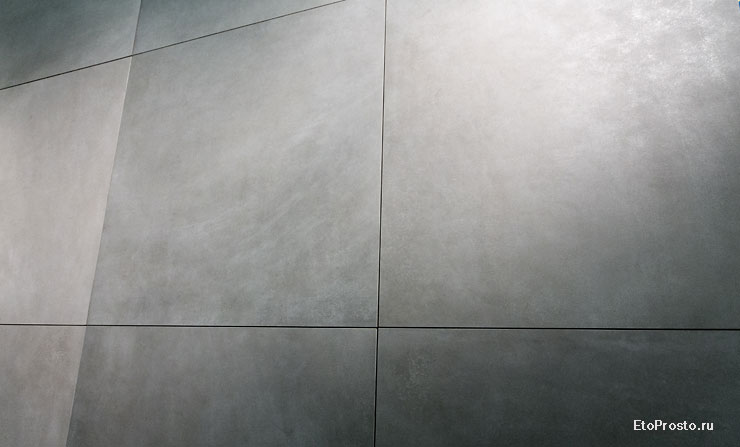 New stoneware collection from Monocibec
The only way for manufacturers to stand out with such tile was to use it as a background for a variety of intricate furniture.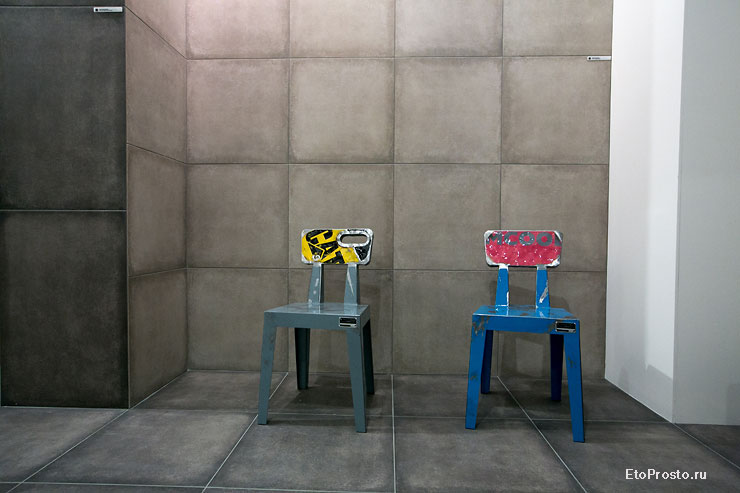 Interior design from Tagina
It always helps to use the ideas of a world renowned designer. Tagina called on the help of Philippe Starck. .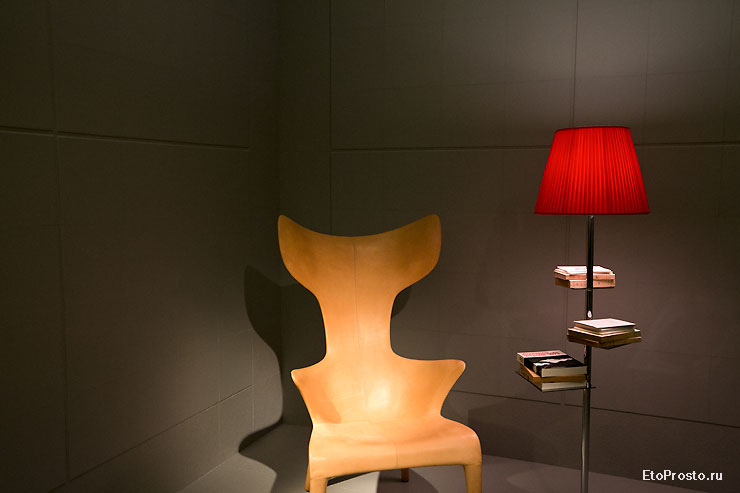 Flexible Architecture project By Starck from Sant Agostino factory
The least they could do was come up with some sort of a pattern.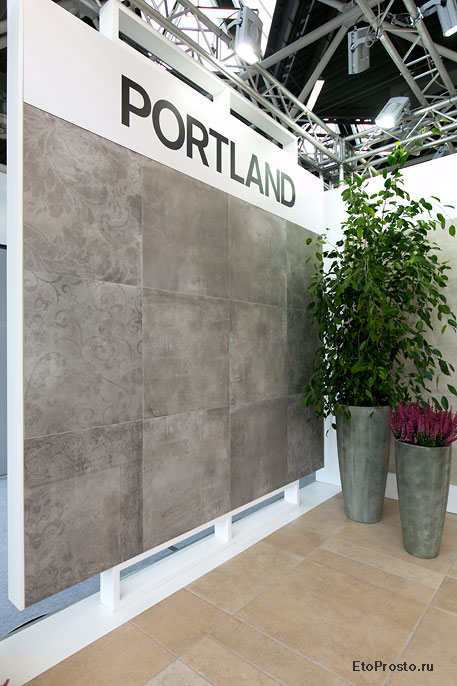 New product from Fondovalle
This is what the best of the decors look like ( please do not forget that this stoneware we are talking about and each such tile is about 6-8 kilos, depending on the size. They also only suit the walls and not the floors.)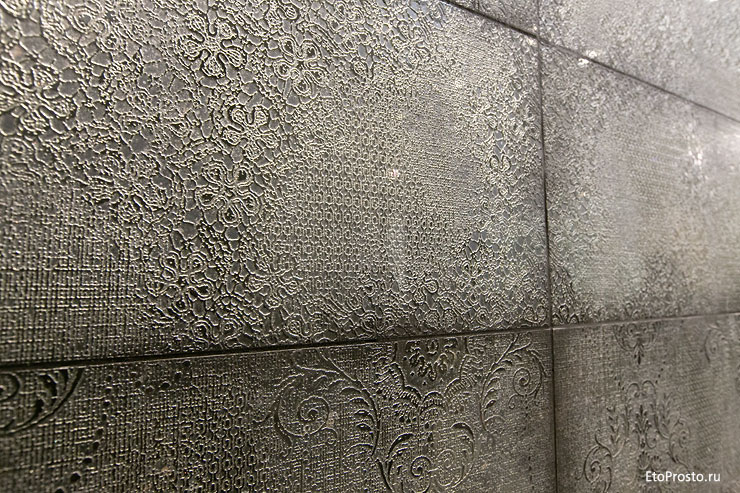 Archistone collection from the Cerdisa factory.
Here are the harsh Nordic decors as a prelude to the next section: volume decor for the tile. These are not yet too bulky, so read not, there is a real 3D explosion later.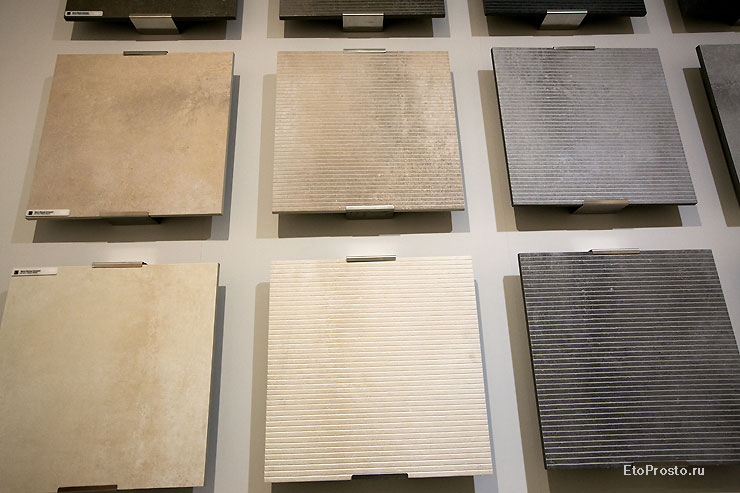 Stoneware from Tagina

Continuation of the review and other parts:
Three dimensional tile decors
Imitation wood tile - novelties of Cersaie 2012
Imitation stone tile. Cersaie 2012 photo review